Jacob Elordi slams comparisons between his and Austin Butler's Elvis performances
3 November 2023, 16:51 | Updated: 3 November 2023, 16:56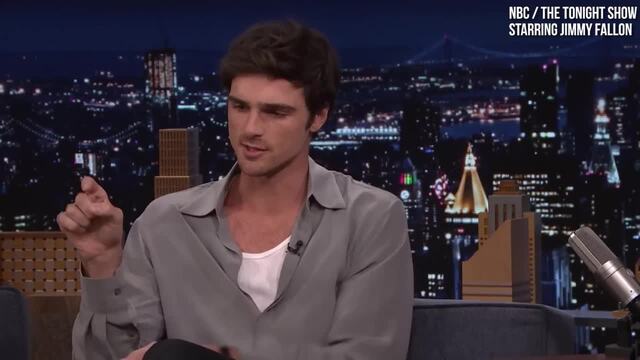 Jacob Elordi only found out who Elvis was through Lilo & Stitch
Some critics have suggested that Jacob Elordi's performance as Elvis Presley is stronger than Austin Butler's.
Jacob Elordi has shut down comparisons between his portrayal of Elvis in Priscilla to Austin Butler's portrayal of him in Elvis.
Ever since it was confirmed that Jacob Elordi would be playing Elvis Presley in Sofia Coppola's Priscilla, fans began debating online whether he would portray Elvis better than Austin Butler did in Baz Luhrmann's 2022 Elvis biopic. Critics have also compared the two actors. In their review, IndieWire said that Jacob's performance is more "human and heartsick" than Austin's.
Since Priscilla debuted in cinemas, the comparisons have only escalated. Now, Jacob has revealed what he thinks of them.
READ MORE: Jacob Elordi's Elvis performance in Priscilla earns rave reviews
Speaking to E! News about the comparisons between his Elvis and Austin's, Jacob said: "I don't know why people make art a blood sport. They turn it into the colosseum. It's fucking absurd."
Jacob also suggested that people watch both movies, one after the other, to get a broader take on Elvis. He said: "I think it would be a killer double feature to have both."
Comparisons aside, one thing that's evident is people love Jacob's take on Elvis and have praised him for getting his voice right. Sofia Coppola recently told Vanity Fair that Priscilla Presley approved: "When we watched the film with Priscilla the first time, what struck her the most was how much his voice sounded like Elvis, so that was a big thrill."
READ MORE: Vanessa Hudgens leaves comment on post about Austin Butler's 'Elvis' voice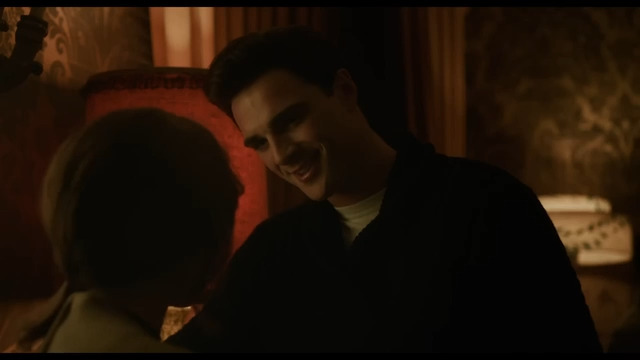 Watch Jacob Elordi as Elvis in the Priscilla trailer
Explaining how he got the voice right to Vanity Fair, Jacob said: "I'm pretty lucky to kind of be in his register anyway. But I think, for me, it was trying to invent what he would sound like behind closed doors, because everyone has a performing voice and a speaking voice."
What did you think of Jacob's performance?
Read more Jacob Elordi stories here:
Madison Beer Explains Every Song On 'Silence Between Songs' | Making The Album