Jacob Elordi ate a "pound of bacon" every day to play Elvis in Priscilla
6 November 2023, 15:43 | Updated: 6 November 2023, 15:44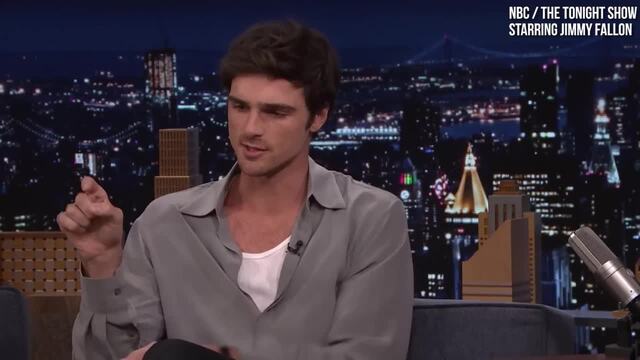 Jacob Elordi only found out who Elvis was through Lilo & Stitch
Jacob Elordi pulled out all the stops to do an accurate portrayal of Elvis Presley in Priscilla.
Jacob Elordi has revealed that he ate a "pound of bacon a day" in preparation to take on the role of Elvis Presley in Priscilla.
Ever since Priscilla came out, fans and critics alike have praised Jacob Elordi's depiction of Elvis Presley in the film. In their review, IndieWire said: "Elordi showcases an immediately convincing take on Elvis that is more human and heartsick than Austin Butler's performance ever was." People love Jacob's portrayal so much that he's even receiving Oscar buzz.
Now, Jacob has opened up about how he prepared to play Elvis and it involved him doing Elvis' diet to get in character.
READ MORE: Jacob Elordi slams comparisons between his and Austin Butler's Elvis performances
In a new interview with Entertainment Weekly, Priscilla director Sofia Coppola said that Priscilla Presley informed them about Elvis' eating habits as they were preparing to make the film. She said: "Priscilla told us that Elvis liked really burned bacon."
Priscilla also confirmed that the often reported story that Elvis loved peanut butter, banana and bacon sandwiches growing up is true. She told Sofia that he would then eat them as an adult because it "reminded him of being a kid".
Jacob then explained that he took Priscilla's advice literally. He said: "I averaged like a pound of bacon a day. It's not that noticeable because I'm quite long. But I was the biggest I've ever been."
Method actor Jacob Elordi? We have no choice but to stan.
READ MORE: Jacob Elordi's Elvis performance in Priscilla earns rave reviews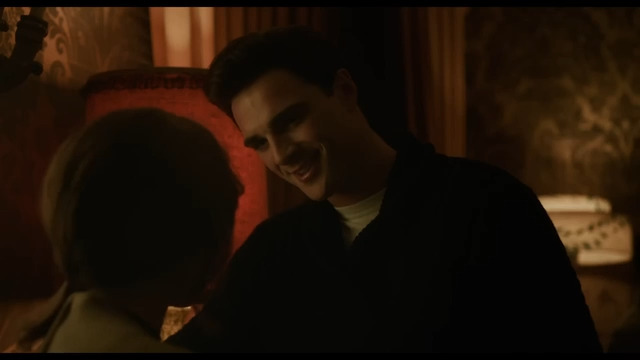 Watch Jacob Elordi as Elvis in the Priscilla trailer
Was the bacon worth it? Well, Sofia Coppola recently told Vanity Fair that Priscilla Presley approved of Jacob's performance. She explained: "When we watched the film with Priscilla the first time, what struck her the most was how much his voice sounded like Elvis, so that was a big thrill."
As for how he got Elvis' voice right, Jacob said: "I'm pretty lucky to kind of be in his register anyway. But I think, for me, it was trying to invent what he would sound like behind closed doors, because everyone has a performing voice and a speaking voice."
What did you think of Jacob's performance?
Read more Jacob Elordi stories here:
Madison Beer Explains Every Song On 'Silence Between Songs' | Making The Album