Josh Hutcherson almost played Spider-Man and fans are living for his resurfaced audition tape
7 November 2023, 14:07 | Updated: 7 November 2023, 14:10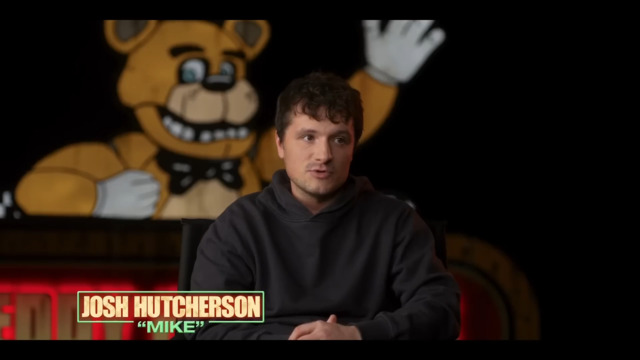 Josh Hutcherson speaks Spanish in Five Nights at Freddy's promo
Fans now want Josh Hutcherson to play a Spider-Man variant in a future Spider-Man film.
People are only just realising Josh Hutcherson almost played Spider-Man and fans are living for his resurfaced audition tape.
It's hard to imagine the Spider-Man films without Tobey Maguire, Andrew Garfield and Tom Holland respectively but, before they were cast, multiple other iconic actors auditioned for the role. James Cameron nearly made a Spider-Man movie with Leonardo DiCaprio and Sex Education's Asa Butterfield was shortlisted to play Peter Parker alongside Tom Holland.
Now, fans are only just finding out that Josh Hutcherson was in the running to star as Spider-Man in 2012's The Amazing Spider-Man. Andrew Garfield obviously got the part but Josh's audition tape has resurfaced online and people are now asking for Sony to make a new Spider-Man film with Josh playing a Spider-Man variant.
READ MORE: Everyone is thirsting over Josh Hutcherson speaking Spanish in this Five Nights at Freddy's promo
In Josh's viral audition tape from 2012, he plays Peter Parker as a group of high school students attempt to bully him. Josh then engages in a choreographed fight as he fends off the bullies and does a series of highly impressive stunts. Based on the video, it's clear that Josh would have been a great Spider-Man and fans can't get enough of it.
Reacting to the video, one fan tweeted: "this actually super awesome, a variant with Josh would be so dope." Another fan wrote: "he actually plays Peter Parker well and gave me 2002 Tobey Maguire's Spider-Man vibes."
Someone also suggested: "Why wasn't he [Spider-Man]?! Smh this would of been a great casting. Have y'all seen him in bridge to Terabithia?"
Watch Josh's audition below.
Of course, if Josh had done The Amazing Spider-Man, he would never have been able to play Peeta in The Hunger Games. Still, it would be great to see him in a future Spider-Man film.
What do you think? Would you like to see Josh as Spider-Man?
Read more Spider-Man news here:
Madison Beer Explains Every Song On 'Silence Between Songs' | Making The Album