Is Swarm's Marissa Jackson a real person? The truth behind Chloe Bailey's character
20 March 2023, 17:35 | Updated: 22 March 2023, 14:07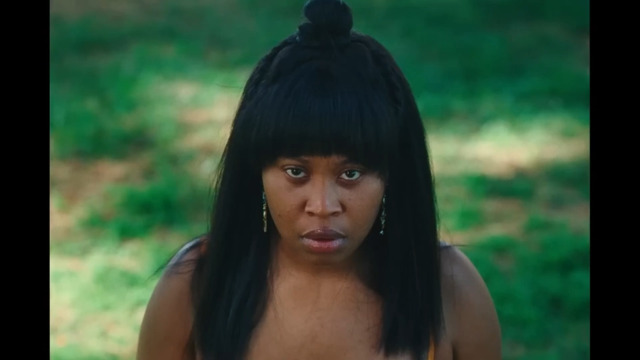 Dre's sister in Swarm, Marissa Jackson, is based on a real-life internet rumour that went viral in 2016.
Prime Video's new hit series Swarm makes it clear that it's inspired by real-life events, but is Marissa Jackson a real person?
Each episode of Swarm begins with a title screen saying: "This is not a work of fiction. Any similarity to actual persons, living or dead, or actual events, is intentional." Creators Donald Glover and Janine Nabers have since explained that the events of each episode are inspired by actual things that happened. For example, episode 3 was inspired by Beyoncé being bitten.
READ MORE: Is Swarm's Andrea Greene a real person? The true inspiration behind the murderer explained
Much of Swarm revolves around the death of Chloe Bailey's character Marissa Jackson. Did she actually exist in real life?
Is Marissa Jackson a real person?
In Swarm, Marissa Jackson is Dre's sister who is also a huge fan of Ni'Jah (a fictional popstar based on Beyoncé). In the first episode, Marissa kills herself after Dre tells her that her boyfriend tried to cheat on her. Dre then goes on to kill people who hate Ni'Jah. Episode 6 is presented as though it's a true crime documentary about the real Dre (Andrea) and Marissa.
Explaining the true story that inspired Swarm, Janine Nabers told Shondaland: "There was a rumour about a woman named Marissa Jackson who committed suicide after watching [Beyoncé's Lemonade] because it basically confirmed that a very powerful man was cheating on one of the most incredibly beautiful and successful pop stars of our time."
Janine said: "I'm from Houston and my best friend's last name is Jackson. There was a lot of texting between Houstonians being like, "Yo, who is this Marissa Jackson? Is this a true story?" And that existed on the internet for a while and people were tweeting really horrible things about this woman who had killed herself and making fun of her."
In Swarm episode 6, it's suggested that the Marissa and Dre actually existed and were obsessed with Beyoncé in real life. It's explained that Dre was a foster child who Marissa's family took in. Following an incident at a sleepover, Marissa's parents put Dre back into the foster system. Meanwhile, Marissa and Dre remained close.
READ MORE: Swarm ending explained: Creator reveals meaning of Dre and Ni'Jah ending
Is Swarm episode 6 real? Were Marissa and Dre real sisters?
However, in spite of the Marissa Jackson rumour actually going viral in 2016 when Lemonade came out, it all stemmed from an article on satire website Empire Herald. The piece has since been deleted but it contained fake quotes from a "friend of Marissa". Marissa's friend claimed that JAY-Z's alleged infidelity led Marissa to take her own life.
In other words, Marissa Jackson was not a real person. The rumours were all based on a hoax article and episode 6 simply stars different actors playing the "real Marissa and Dre". Similarly, Dre in the show is a fictional character. There isn't a real Beyoncé fan who is going around killing people because they don't like Beyoncé.
While Swarm is inspired by real-life rumours and events, the two central characters, Marissa and Dre, don't exist.
Read the inspiration behind the character of Andrea Greene, a.k.a. Dre, here.
Read more about Swarm here:
Scream 6 Cast Take On The Ultimate Ghostface Trivia Quiz | PopBuzz Meets