The Summer I Turned Pretty fans think this song is a huge Belly and Jeremiah season 3 easter egg
21 August 2023, 15:40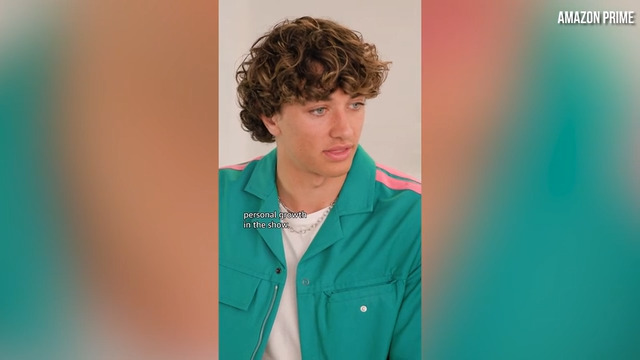 Gavin Casalegno says Jeremiah has grown more than Conrad in TSITP
Belly and Jeremiah's kiss was soundtracked by Beyoncé's 'XO' for a reason!
The Summer I Turned Pretty fans think that there's a massive Belly and Jeremiah season 3 easter egg in the season 2 finale.
Ever since The Summer I Turned Pretty debuted in 2022, fans have been divided over who Belly should end up with. Season 1 sees Belly choose Conrad over Jeremiah but things get more complicated in season 2. Belly and Conrad have a dramatic breakup and months later it becomes evident that Belly and Jeremiah still have deep unresolved feelings for each other.
The Summer I Turned Pretty season 2 ends with Team Jellyfish coming out victorious. Belly decides to be with Jeremiah but fans are convinced that there is a big teaser for what's to come in season 3 in the finale and it involves Beyoncé's 'XO'.
READ MORE: The Summer I Turned Pretty season 2 ending explained: Here's who Belly ends up with
At the end of season 2, Belly chooses Jeremiah and it all culminates with them sharing a cinematic kiss that's soundtracked by Beyoncé's 'XO'. The scene is so epic that 'XO' has had a huge surge in streams since the season 2 finale came out. Not only that but Team Jeremiah fans are taking it as proof that Jellyfish is the superior The Summer I Turned Pretty ship.
However, what Team Jeremiah fans may not realise is that Belly's love story with Conrad is far from over and Jeremiah is far from perfect. Season 2 ends when the second book ends and a lot happens in the third book that changes things for Belly, Jeremiah and Conrad. Given how loyal the show is to the books so far, we expect season 3 will follow suit.
WARNING: THE SUMMER I TURNED PRETTY BOOK SPOILERS BELOW
In the third and final book, Belly and Jeremiah do date each other. However, things take a turn when Jeremiah cheats (!) on Belly at university. Jeremiah then proposes to Belly out of guilt and, despite her family's concerns, Belly says yes. The duo even begin planning a wedding at Cousin's but Belly realises it's wrong and ends the relationship.
Now, fans are convinced that 'XO' is an easter egg because JAY-Z allegedly cheated on Beyoncé. In a viral TikTok, one viewer suggested: "when Jenny Han picks a Beyoncé song for the moment Belly & Jeremiah become official and you remember what JAY-Z did to Beyoncé...Jenny Han does not miss ANY small detail."
On top of that the lyrics of 'XO' are literally: "We don't have forever / Oh, baby daylight's wasting / You better kiss me / Before our time has run out." Fans of the books will already know that Belly and Jeremiah's time does run out.
Petition for The Summer I Turned Pretty season 3 to include songs from Lemonade!
READ MORE: Every Taylor Swift song in The Summer I Turned Pretty season 2 soundtrack
So Belly and Jeremiah end things for good but what about Belly and Conrad? Well, while Belly plans her cancelled wedding at Cousin's, she reconnects with Conrad and realises that there's still something between them. She does a year abroad in Spain but Conrad sends her letters while she's away and the pair fall back in love.
The books end with Belly and Conrad getting married at Cousin's. Meanwhile, Jeremiah attends with a new unnamed love interest. Whether or not the show ends the same way is yet to be seen.
Read more about The Summer I Turned Pretty here:
Peach PRC Paints A Self-Portrait And Answers Questions About Her Life | Portrait Mode