The Summer I Turned Pretty season 3: Release date, cast, plot and book spoilers
18 August 2023, 11:53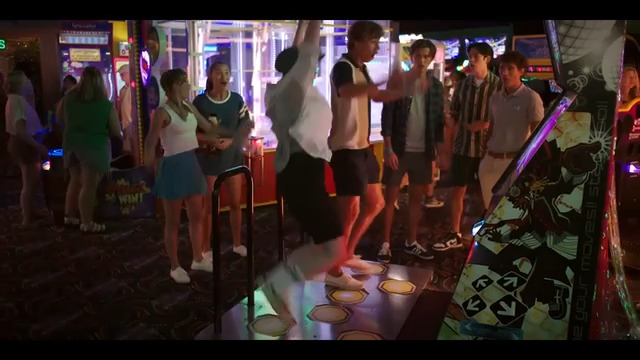 The Summer I Turned Pretty season 3 is officially happening
When will The Summer I Turned Pretty season 3 be released? Here's all the details about the third season we know so far...
With The Summer I Turned Pretty season 2 now available to watch on Prime Video, there's one question that fans are dying to know the answer to: Will there be a The Summer I Turned Pretty season 3? And the answer is yes!
In July 2023, the second season of the beloved series started airing online, with viewers finally able to catch up with Belly, Conrad and Jeremiah. We also found out what happened to the characters after the end of season 1 a year ago.
Season 2 consists of eight episodes, and spans the plot of Jenny Han's second novel in the 'Summer' series, It's Not Summer Without You. And now a third season, based on the third and final novel is on the horizon.
Here's everything we know about The Summer I Turned Pretty season 3 so far, including release date, plot and cast predictions...
READ MORE: The Summer I Turned Pretty season 2 release time: Here's when episode 4 come out
Will there be a Season 3 of The Summer I Turned Pretty?
Yes! The Summer I Turned Pretty continues to be so popular that Prime Video announced that the show had been renewed for a third season on August 3rd, 2022.
In a statement to Deadline, Vernon Sanders, who is the head of television at Amazon and MGM Studios, said: "We've been delighted to see the passion with which fans have embraced The Summer I Turned Pretty, making Summer Fridays an entertainment phenomenon."
He added: "This charming, deeply heartfelt series has shown the breadth of our customer base, appealing to a young, diverse set of viewers. We're excited today to share the news that they have a lot more Summer to look forward to."
When will The Summer I Turned Pretty season 3 be released?
As it stands, there's no official word on when production will start on The Summer I Turned Pretty season 3 and when it will come out. Season 2 was released in 2023, just over one year after the release of season 1 in 2022, so a 2024 release date could be on the cards for season 3.
However, all of this might be affected by the recent SAG-AFTRA strike. As of July 2023, actors are now on strike following a breakdown in negotiations with studios and production companies to secure fairer pay, better working conditions and safeguards against unauthorised use of their likeness through artificial intelligence. The WGA (Writers Guild of America) have also been on strike since May 2023 for similar reasons.
It's unclear how long these strikes will last, but they are for a very good reason.
So while it's frustrating that fans might have to wait a little longer for the next instalment, it's important that a deal is made for both the writers and the actors so we can continue to enjoy the shows we love.
The Summer I Turned Pretty season 3 cast: Who will return?
With season 2 now complete, it's currently unclear which secondary characters will be back for The Summer I Turned Pretty season 3. As we've seen with the departure of Minnie Mills' Shayla in season 2, some actors might not ending up returning.
That said, we can guarantee that our main trio of Lola Tung, Christopher Briney and Gavin Casalegno will be back as Belly, Conrad and Jeremiah.
Here's who fans can definitely hope to see return for season 3:
Lola Tung as Belly
Christopher Briney as Conrad
Gavin Casalegno as Jeremiah
Sean Kaufman as Steven
Jackie Chung as Laurel
Rain Spencer as Taylor
It also seems likely that David Ianco, Elsie Fisher and Kyra Sedgwick will return as Cam, Skye and Julia respectively but Jenny Han is yet to confirm if they'll back.
Whether or not, Rachel Blanchard will appear in more flashbacks as Conrad and Jeremiah's mother Susannah is also yet to be seen.
The Summer I Turned Pretty season 3 book plot: Who does Belly end up with?
Like seasons 1 and 2, it seems likely that The Summer I Turned Pretty season 3 will be based on the books. The third book, We'll Always Have Summer, is the final instalment of the series and has plenty of material for the show to adapt.
The book wraps up Belly's storyline, with plenty more romance and drama when it comes to her relationships with Conrad and Jeremiah. It also takes place over multiple years so it's possible that Jenny Han will split the events of the book over two seasons.
For the sake of fans who don't want to see book spoilers, we won't go into detail here. But if you do want spoilers, and want to know what happens in the third book and how Belly's relationships progress, then you can read about it here.
Bookmark this article and check back after the final episode of The Summer I Turned Pretty season 2 has aired on Prime Video to find out where our favourite characters might find themselves at the start of a potential third season.
Read more about The Summer I Turned Pretty here:
The Witcher Cast Interview Each Other | PopBuzz Meets