JoJo Siwa breaks down in tears after first singing lesson in six years
1 February 2023, 16:07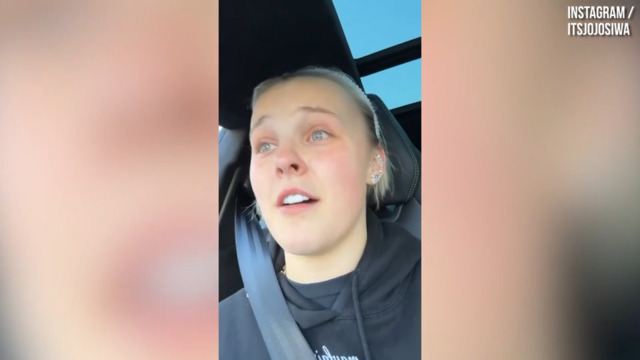 JoJo Siwa cries after first singing lesson in six years
"If you ever want to know what my biggest fear is, it's singing lessons."
JoJo Siwa has cried after taking her first singing lesson in six years and said she no longer feels "so shitty" about her talent.
JoJo Siwa may be best known for her dancing abilities but she's also a singer in her own right. Since JoJo first rose to fame, she's released multiple hit singles, three EPs and her own soundtrack album: The J Team. However, in spite of JoJo's chart success, she's often been subject to trolling over her singing voice and she's spoken candidly about how that affects her.
Now, JoJo has let slip that she's overcome her fears and had her first singing lesson in six years in an emotional new video.
READ MORE: JoJo Siwa drags ex-girlfriend Avery Cyrus in viral TikTok video
Taking to her Instagram Stories, JoJo started breaking down in tears and explained: "You guys. If it looks like I'm crying right now, it's because I am. I just did my first vocal lesson in six years." She then revealed that she is going to make a YouTube video in which she shows fans her lessons and explains why it took her so long to start getting vocal coaching again.
JoJo added: "I'm crying right now but I did it and I don't feel so shitty about myself. I'm okay and that is blowing my mind right now. If only you knew how hard that was for me to achieve. If you ever want to know what my biggest fear is, it's singing lessons. I did it. It's over. I'm okay. We're pulling it together. We're gonna be fine."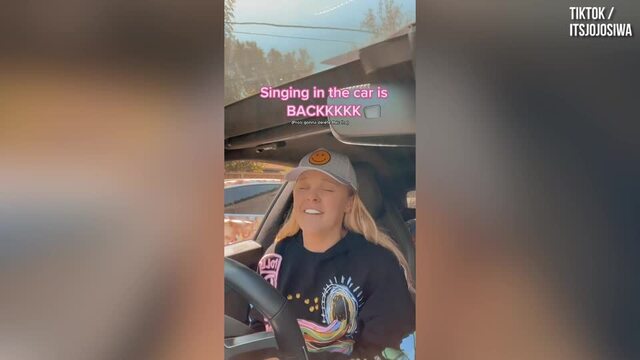 JoJo Siwa claps back at accusations she can't sing
Praising her vocal coach, JoJo said: "He really made me feel comfortable and really explained to me that it's not that I can't do it, it's that no one's ever explained to me or taught me or shown me how to reach higher notes or lower notes or hold notes or differentiate notes. He was able to help me in a way of not making me feel like a bad singer."
It's currently unclear if JoJo is taking lessons just for herself or if she's working on new music. We'll keep you posted with any updates.
Read more JoJo Siwa stories here:
Teen Wolf Movie Cast vs. 'The Most Impossible Teen Wolf Quiz' | PopBuzz Meets