Barbie meme generator: How to make your own Barbie selfie poster
5 April 2023, 11:45 | Updated: 5 April 2023, 13:59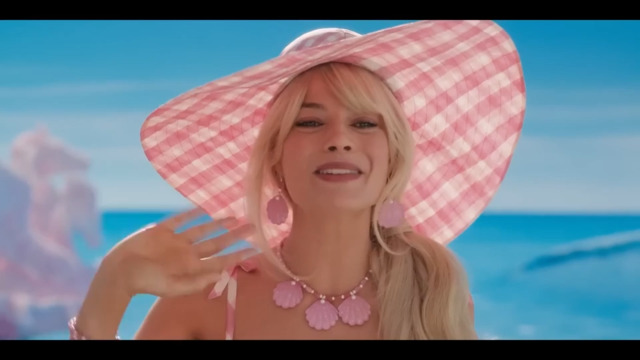 Watch the first full-length Barbie trailer
The official Barbie posters have inspired thousands of memes and you can make you own using the Barbie selfie generator.
She's everything and he's just Ken! The official Barbie posters are here, the memes are hilarious and there is a generator for you to make your own memes and posters. Yes, you can get in on the Barbie action without having to use Photoshop.
Yesterday (Apr 4), the character posters for the new Barbie movie and they instantly went viral online. From Margot Robbie to Issa Rae, each Barbie poster has a description like "Barbie is everything" or "This Barbie is president". Meanwhile, the Ken posters, which star the likes of Ryan Gosling and Ncuti Gatwa, simply say: "He's just Ken."
READ MORE: Who is Midge in the Barbie movie? The true story behind the controversial pregnant Barbie doll
The posters have such a distinctive style that it didn't take long before fans were making Barbie new posters of their own. Thankfully, there's an easy way for you to make your own. All you have to do is use the official Barbie Selfie Generator.
How to make your own Barbie meme poster
The Barbie memes and posters feature everything from people uploading photos of themselves into the Barbie posters to people replacing Barbie with iconic pop culture figures. M3GAN! Ma! Kendall Roy! They have all been given the Barbie treatment. The wilder the choices, the funnier the memes are.
With that in mind, here's a step by step guide of how you can make your own Barbie meme poster:
Visit the Barbie Selfie Generator website
Press the "Start" button
Take a photo of yourself or upload any photo you like
Reposition your photo using the arrow buttons
Click the "Edit" button and choose if you want to be a Barbie or a Ken
You can then edit the caption to say anything you like
Click the "Paint" button and choose the colour of your backdrop
Press "Continue"
You can download your meme.
Need some inspiration? Here are just a few of the funniest Barbie memes so far.
This Barbie is counting down the days until Barbie comes out in July!
Read more meme stories here:
ATEEZ Spill Their Secrets In 'The Tower Of Truth' | PopBuzz Meets