Beyoncé Renaissance Tour times: What time does Beyoncé take to the stage?
30 May 2023, 15:19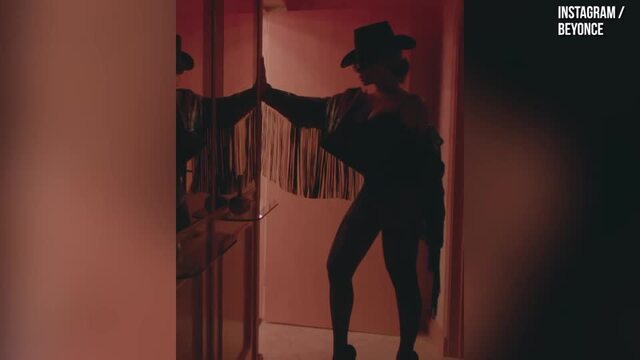 Beyoncé officially releases Renaissance
How long is a Beyoncé concert? Everything you need to know about the schedule for Beyoncé's Renaissance World Tour and when it starts in London and the rest of the tour stops.
Beyoncé's Renaissance World Tour is finally here but what time do you need to get to the venue and when is she on stage?
On May 10th, Beyoncé's highly-anticipated Renaissance World Tour began in Stockholm. The show features an epic 30 song setlist and it pays tribute to queer culture, just like Beyoncé's Renaissance album does. Not to mention, Beyoncé teases many glimpses of her as yet unreleased Renaissance visuals and there are incredible set-pieces, choreography and outfits throughout.
Naturally, millions of fans have bought tickets to see the Renaissance tour in action. What's the schedule though and how long is Beyoncé performing for? Here's everything you need to know about all the Renaissance World Tour times.
READ MORE: Beyoncé Renaissance Tour setlist: Every song Beyoncé plays on the Renaissance World Tour
There is no opening act for Beyoncé's Renaissance tour (well, no traditional opening act - if you know, you know), so there's no need to be in place until Beyoncé takes to the stage. That being said, we recommend that you find your place/seat an hour before the show is scheduled to begin to give you as much time as possible to get settled and comfortable.
On dates where Beyoncé performs the full setlist, the concert is 2 hours and 30 minutes long. The opening night setlist was 2 hours and 45 minutes long but Beyoncé has since cut three songs from the setlist.
Beyoncé Renaissance World Tour times:
Doors Open: 17:00
Show Starts: 19:00
Beyoncé: 20:00
Show Ends: 22:30
However, the start time and end time will vary from show to show based on stadium curfews and whether or not Beyoncé performs the full set list. The first show in Stockholm, Sweden started at 20:30 and ended at 23:15. The latest show in Edinburgh, UK started at 19:50 and ended at 22:20.
What time is Beyoncé performing in London?
The curfew at Tottenham Hotspur Stadium in London is 22:30 six days a week and 22:00 on Sundays. As a result, if Beyoncé intends to perform the entire Renaissance World Tour setlist in full, the concert has to start no later than 20:00 for the first four shows and 19:30 for the final Sunday show.
The official stage times for the first four London dates are as follows:
Doors Open: 17:00
Show Starts: 18:30
Beyoncé: 19:30
Show Ends: 22:30
To avoid missing anything, we suggest that you are in your seat/place from 19:00 onwards.
We will keep you posted with any updates.
Following her show in London on May 30th, Beyoncé is next scheduled to perform in London at Tottenham Hotspur Stadium again on June 1st, June 3rd and June 4th.
Bookmark this page and we'll let you know timings for each Renaissance World Tour concert as and when they happen.
Read more Beyoncé news:
Jonas Brothers vs. 'The Tower Of Truth' | PopBuzz Meets