Miley Cyrus says she made no money from the Bangerz Tour
5 September 2023, 16:06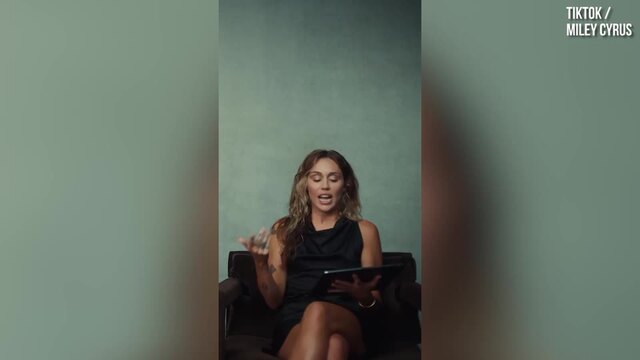 Miley Cyrus says she didn't make any money on the Bangerz tour
"I didn't make a dime on this tour because I wanted the tour to be excellent."
Miley Cyrus has revealed that she didn't make any money when she went on tour in support of her album Bangerz in 2014.
There's no denying that Bangerz is one of Miley Cyrus' most iconic eras. Not only did Miley top the Billboard Hot 100 twice with 'We Can't Stop' and 'Wrecking Ball', but she also broke the internet with her controversial MTV VMAs performance. Throughout the entire era, Miley was on everyone's lips and the Bangerz Tour reflected just how massive she was.
However, in spite of Bangerz being so successful, Miley has now explained that the tour cost more to put on that it made.
READ MORE: Miley Cyrus says she quit touring because it 'erases her humanity'
In a TikTok, Miley said: "I didn't make a dime on this tour because I wanted the tour to be excellent, and when everyone kept saying, 'Why are you doing this? You're gonna do like 100 shows and you're not gonna make any money.' I said, 'There's no one I would rather invest in than myself. So I paid for it all to make it exactly what I thought I and the fans deserved."
Miley continued: "The Bangerz Tour was an investment in myself. A lot of these ideas were kind of so outlandish that no one really wanted to support me in making these pieces. I had big puppets and oversized beds. I came out of my own face on my tongue. And this was me and Diane Martell. This was our full vision once again."
Discussing her vision further Miley said: "I wanted to end it in a Truman Show reference. So I flew out on a giant hot dog obviously and I left through all the clouds and the exit sign the way that Jim Carrey does because I felt like The Truman Show was really a reflection of my life."
Over 78 shows, The Bangerz Tour grossed a total of $68.9 million. It's currently unclear how much it cost to put on.
The Bangerz Tour was Miley's last world tour. Explaining her decision to stop touring, Miley recently said: "Having every day the relationship between you and other humans being subject and observer isn't healthy for me. It erases my humanity and my connection, and without my humanity, my connection, I can't be a songwriter, which is my priority."
Read more Miley Cyrus news:
Olivia Rodrigo vs. 'The Most Impossible Olivia Rodrigo Quiz' | PopBuzz Meets