Olivia Rodrigo's grandfather predicted she would be a singer based on her birth chart
11 September 2023, 17:43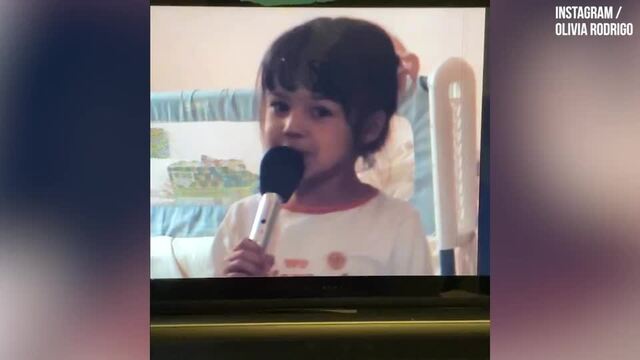 Olivia Rodrigo shares old footage of herself performing
Olivia Rodrigo was destined to be a performing artist from the day she was born.
Olivia Rodrigo has opened up about her birth chart and how her grandfather predicted that she would be a performing artist.
It's a well known fact that Olivia Rodrigo is a Pisces. She was born on the 20th of February, 2003 and she refers to herself as a "spicy pisces" in all of her social media bios. She also has many Pisces traits. Speaking to Vogue about the ways in which she's a typical Pisces this year, Olivia said: "I'm a Pisces to a tee. I'm super emotional, I'm musical and I love a swim."
Now, Olivia has revealed what she knows about astrology and why her grandfather reading her birth chart meant so much.
READ MORE: When does Olivia Rodrigo's Guts deluxe come out? How to listen to the deluxe songs
Discussing astrology with PopBuzz, Olivia confessed that she actually isn't that well-versed when it comes to star signs. She said: "I pretend like I'm really into astrology but I don't actually know anything beyond surface level."
However, her grandfather was a bit of an astrologer. She said: "My grandfather actually, he was really big into astrology. He could do everyone's charts and get really into the nitty gritty. The day that I was born, he held me in his arms - I was like a few hours old - and he did my chart and he said, 'Oh she's gonna be a performing artist'."
Olivia then added that her grandfather said: "That's what she's gonna love to do! And she's gonna be super emotional and she's gonna be a performing artist."
Olivia ended by saying: "I can't think of two better words to describe what I do. That makes me a believer in astrology."
So, there we have it! Astrology is real folks!
Read more Olivia Rodrigo news stories here:
Olivia Rodrigo vs. 'The Most Impossible Olivia Rodrigo Quiz' | PopBuzz Meets