Olivia Rodrigo reveals why she named her new album Guts
4 July 2023, 11:51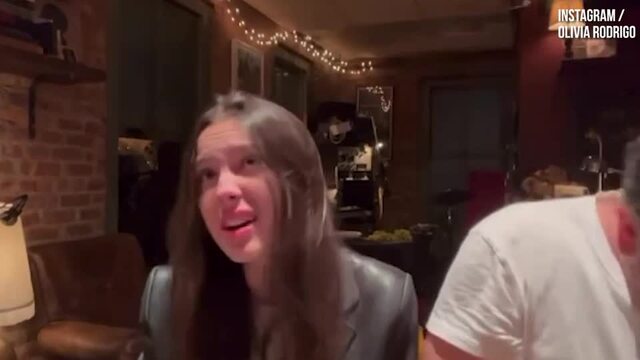 Olivia Rodrigo shares BTS footage of Vampire studio sessions
Olivia Rodrigo has explained the meaning behind her new album title.
Olivia Rodrigo has opened up about her brand new music and revealed why she decided to call her upcoming album Guts.
Olivia Rodrigo is officially back. After months of anticipation, Olivia has returned with the first taste of her second album. Like 'Drivers License' before it, 'Vampire' is an epic ballad that's taking the world by storm. Co-written with Olivia's close friend and collaborator, Dan Nigro, 'Vampire' is a kiss-off to an older ex and fans can't get enough of the anthemic chorus.
Now, Olivia has teased what else fans can expect from her sophomore album and revealed the meaning behind the title.
READ MORE: Who are Olivia Rodrigo's Vampire lyrics about? The meaning explained
Discussing the name Guts, and how she came up with it, in an Apple Music interview, Olivia said: "I've had it for a long time. I had it actually when I was making Sour. I'm like, 'I want the next one to be Guts'. I like had it in my head, four letters, all caps, just like Sour, I love it."
Olivia then explained what it means to her. She added: "I just think it's an interesting word. People use it in so many interesting contexts, like 'Spill your guts'. 'Hate your guts'. It means bravery, but it also means intuition, like listen to your gut. I just think it's all of these things that coincidentally were things that I've really been thinking about in this chapter."
It's currently unclear whether or not Olivia has written a song called 'Guts' or if, like Sour, its a standalone album title.
Olivia Rodrigo: "vampire", New Album 'GUTS' & Moving to New York | Apple Music
As for what fans can expect from the sound of Guts, which has been produced by Dan Nigro, Olivia teased: "It's a little bit of a continuation. I feel like musically we worked really hard to make something that felt fresh and new and exciting to me without completely diverging from everything that we did on the last album."
She ended by saying: "To me this new album Guts, and this new song 'Vampire', kind of feels like a natural progression, a natural step forward in my life and sound and music."
What do you think? Are you excited to hear the rest of Guts?
Read more Olivia Rodrigo news stories here:
Leigh-Anne Picks Her Own Interview Questions | PopBuzz Meets