When does Olivia Rodrigo's Guts deluxe come out? How to listen to the deluxe songs
8 September 2023, 12:47 | Updated: 8 September 2023, 16:51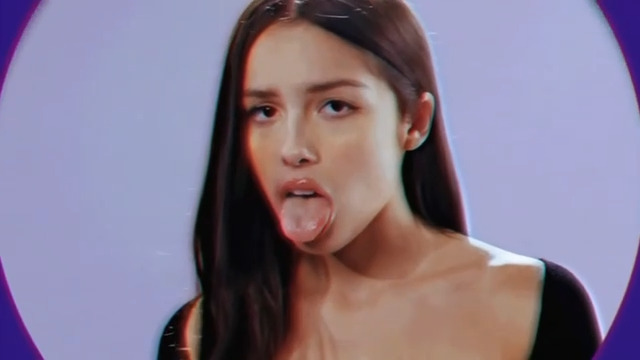 Olivia Rodrigo teases Guts deluxe edition in new trailer
You can listen to Olivia Rodrigo's 'Obsessed', 'Sacred of My Guitar', 'Stranger', 'Girl I've Always Been' from the Guts deluxe album already.
Olivia Rodrigo has teased that a deluxe version of Guts exists but when does it come out and what are the four extra songs?
It may have only just been released but Olivia Rodrigo's new album Guts is already being lauded as one of the standout projects of 2023. Leaning harder into the rock sound of Sour, Olivia's sophomore record has received widespread critical acclaim. From the heartbreaking 'Making the Bed' to the hilarious 'Get Him Back!', there's something for everyone on Guts.
READ MORE: Olivia Rodrigo Guts Tour: Tickets, prices, presale, dates, setlist and everything we know so far
However, ahead of the release of Guts, Olivia seemed to tease a deluxe edition of the album with four additional songs. So where is the deluxe version and how can you listen to 'Obsessed', 'Sacred of My Guitar', 'Stranger' and 'Girl I've Always Been'? Here's everything you need to know about the Guts deluxe release date and the extra songs on it.
Here's how to listen to Olivia Rodrigo's Guts deluxe songs
The day before Guts came out (Sep 7), Olivia released a trailer on her YouTube channel and fans immediately spotted that it includes a glitch when the tracklist comes up. For a brief second at 0:26, the standard tracklist disappears and four songs appear titled: 'Obsessed', 'Sacred of My Guitar', 'Stranger' and 'Girl I've Always Been'.
This led people to assume that Olivia would be releasing a deluxe version of Guts on its release day (Sep 8). However, Guts deluxe is currently nowhere to be seen. That being said, fans who've bought one of the four Guts vinyl variants have now realised that each variant contains one of the secret deluxe songs as a hidden track.
Red - 'Obsessed'
White - 'Scared of My Guitar'
Blue - 'Stranger'
Purple - 'Girl I've Always Been'
It's currently unclear if Olivia intends to keep the songs as a vinyl exclusive. It's possible that she will add them all to streaming as part of an official Guts deluxe album in the coming days and weeks.
For now, you'll have to buy the vinyls from her official store to hear them all.
‼️ | El vinilo rosa de GUTS incluye "obsessed" como canción deluxe! Así que se confirma la teoría de que cada uno de los vinilos viene con una canción nueva.

pic.twitter.com/RV1vyYneDQ

— Olivia Rodrigo Spain (@OliviaRodrigoSP) September 8, 2023
What are Olivia Rodrigo's Guts deluxe songs about?
As it stands, full lyrics for each song are yet to be shared. 'Scared of My Guitar' appears to be about Olivia being scared of how honest she is when she's writing music. She sings: 'I'm so scared of my guitar / 'Cause it cuts right through to the heart / Yeah, it knows me too well so I've got no excuse / I can't lie to it the same way that I lie to you'.
Meanwhile, 'Obsessed' is about being obsessed with a lover's ex. Olivia sings: 'I'm so obsessed with your ex'. As for 'Girl I've Always Been', it appears to be a new self-aware, self-love anthem. The chorus goes: 'I've got panic rooms inside my head / And I get down with crooked men / But I am the girl I've always been'.
Finally on 'Stranger', Olivia sings about getting over a breakup. She sings: 'I was half myself without you / Now I feel so complete / I can't even remember what made me lose all that sleep / I cried million rivers for you, but that's over now / You're just a stranger I know everything about'.
We'll let you know if and when Olivia releases the songs to streaming.
Read more Olivia Rodrigo news stories here:
Olivia Rodrigo vs. 'The Most Impossible Olivia Rodrigo Quiz' | PopBuzz Meets