Here's why Taylor Swift's re-recordings don't sound identical to the original
1 November 2023, 13:53 | Updated: 1 November 2023, 14:08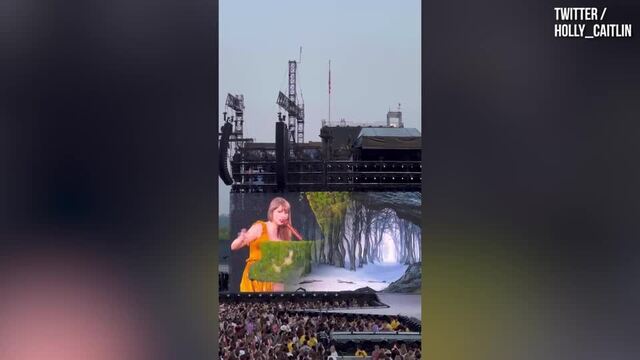 Taylor Swift explains why Cruel Summer wasn't released as a single
Why do Blank Space and Style sound different to the original versions? It could boil down to the different producers.
As we all know, Taylor Swift is currently in the process of re-recording all the albums she wrote and released under Big Machine Records, so she can own her own music. Fearless, Speak Now, Red and 1989 have all received the Taylor's Version treatment now, with only Taylor Swift and Reputation left to come.
The whole process has been a massive success so far, with the recent release of 1989 (Taylor's Version) becoming Spotify's most streamed album in a single day in 2023.
But over the course of the re-recording journey, Swifties have noticed that some of Taylor's biggest hits sound slightly different to the original recordings, while others sound the same. Recently, fans have even suggested 'Blank Space (Taylor's Version)' and 'Style (Taylor's Version)' "don't hit the same" as the originals.
So, why do some of Taylor's re-recordings sound different? Taylor is yet to address this herself, but here's a few reasons and theories as to why...
Following the release of 1989 (Taylor's Version), fans began circulating a screenshot of an article stating that Big Machine Records might have an 'original production clause', which meant artists were prohibited from recording a new version of a song that sounded too similar to the original.
The original source of that report, however, was written prior to the start of Taylor's re-recording mission, and only contained speculation about what she would be allowed to do.
As we now know, there appears to have been no such clause in place because the majority of Taylor's re-recordings sound almost identical to the 'stolen versions'. The only major difference is her voice, which has matured.
That said, some of the Taylor's Version songs do sound different, and the reason why is likely down to the producers.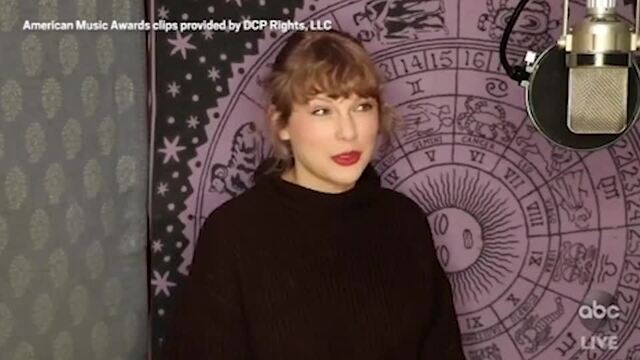 Taylor Swift confirms she's recording all her old music again in AMAs speech
Fans have been impressed with most of the improvements and changes that Taylor has made to the re-recordings so far, but there's also been a handful of differences that have stood out to die-hard Swifties on both 1989 (TV) and Red (TV). That's likely, in part, because of the absence of the original producers.
Producing mastermind Max Martin was heavily involved in creating some of Taylor's biggest hits from those two albums, including 'Blank Space', 'Style', 'Shake It Off', 'I Knew You Were Trouble' and 'We Are Never Ever Getting Back Together'. However, he has not returned to work with Taylor on the re-recordings. (Shellback, frequent Max Martin collaborator, returned to produce Red (TV), but only contributed to 'Wildest Dreams' on 1989 (TV)).
While the majority of Taylor's re-recordings have been praised by Swifties, others have argued that, while they're still incredible songs, the new production on the tracks listed above don't quite match the magic of the 'stolen versions'.
None of the original producers that worked on both 'Blank Space' and 'Style' feature on the new Taylor's Versions, which is probably why they sound different to Swifties who know the ins and outs of the original versions.
READ MORE: Taylor Swift: Why is Max Martin not a producer on 1989 Taylor's Version?
It could also come down to Taylor's own choices and how she wants her own versions to sound. Case in point: 'Girl At Home (Taylor's Version)' which is completely different from the original. (Fans often thought the 'simple' production on the original version made it sound like a demo.)
Instead of re-recording the song with original producer Nathan Chapman (who is also absent from Speak Now (TV)), Taylor worked with Swedish producer Elvira Anderfjärd and turned the song from a mid-tempo guitar bop into an up-tempo pop banger.
At the end of the day, they are Taylor's Versions after all. And if she can decide to change specific lyrics (RIP to the 'Better Than Revenge' mattress!), then she can decide to make both big and small changes to the production of a song.
And we will stream regardless!
Madison Beer Explains Every Song On 'Silence Between Songs' | Making The Album