Taylor Swift changes 'problematic' lyrics to Better Than Revenge (Taylor's Version)
7 July 2023, 07:14 | Updated: 7 July 2023, 20:52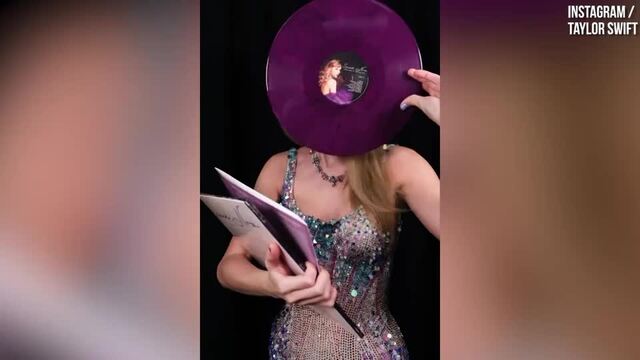 Taylor Swift teases Mine (Taylor's Version)
Why did Taylor Swift change the lyrics to Better Than Revenge? Here's why she replaced one particular 'misogynistic' and 'problematic' line.
After months and months of speculation, it's now been confirmed thanks to the release of Speak Now (Taylor's Version): Taylor Swift has officially changed the lyrics to 'Better Than Revenge (Taylor's Version)'.
Ever since Taylor announced she would be re-recording her albums, the subject of whether or not she would re-record 'Better Than Revenge' with its original lyrics has been a hot topic. While it's a well loved track amongst Swifties, the song is considered Taylor's most controversial, due to lyrics that have been deemed misogynstic and 'slut-shamey'.
READ MORE: Taylor Swift's Better Than Revenge: Camilla Belle rumours and lyric controversy explained
'Better Than Revenge' was written back when Taylor was 18 years old, and she's spoken about it briefly in a past interview: "That's the age you are when you think someone can actually take your boyfriend. Then you grow up and realize no one can take someone from you if they don't want to leave."
Some thought the original lyrics should remain and that Taylor shouldn't re-write her history, others thought it was the perfect time to update the song and change the problematic line. As we now know, Taylor opted for the latter.
READ MORE: Every surprise song performed on Taylor Swift's Eras Tour so far
What are the original 'Better Than Revenge' lyrics?
In the original version of the song, Taylor sings: "She's not a saint and she's not what you think, she's an actress. She's better known for the things that does on the mattress."
In the new Taylor's Version of the song, Taylor has now changed that specific lyric to: "She's not a saint and she's not what you think, she's an actress. He was a moth to the flame, she was holding the matches."
Taylor has not yet spoken about her decision to change the lyrics in the song, nor has she revealed how long she's been sitting on that new lyric. Was it an alternative lyric she penned back when she was writing it as a teen, or was it something that she thought of in the years since the album came out?
Either way, it's changed now, and it's clear that Taylor felt strongly enough about it to make that change.
That hasn't stopped people from mourning the loss of the lyric though...
she could've been doing a lot of things on the mattress. like sleeping

— katelyn (@noitskatelyn) July 6, 2023
While Taylor has never revealed or confirmed who 'Better Than Revenge' is about, it's long been speculated that the song may have been written about her innermost feelings towards Camilla Belle, who dated Joe Jonas shortly after he broke up with Taylor back in 2008.
Farewell, "She's better known for the things she does on the mattress". You were messy, you were absolutely uncalled for, you were problematic as hell, but you will live on in our memories.
And in case you needed a reminder: We're streaming Taylor's Version from here on out.
The Witcher Cast Interview Each Other | PopBuzz Meets