Taylor Swift reveals why Cruel Summer wasn't released as a single until now
19 June 2023, 12:02 | Updated: 30 August 2023, 17:15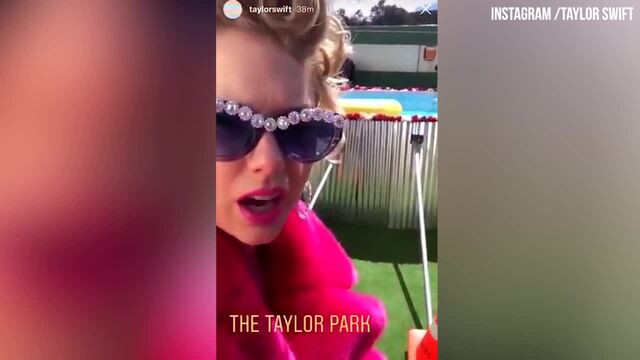 Taylor Swift takes us behind the scenes of her 'You Need to Calm Down' music video
"I was finally, finally, about to have my favourite song become the single off of Lover and, um..."
Taylor Swift's 'Cruel Summer' finally got the justice it deserves. The Lover album track was released as an official single in June 2023, four years after it was first released. So far, it has reached a peak of no.3 on the Billboard Hot 100 chart.
'Cruel Summer' has looong been a fave for the Swifties who were there on Lover release day. But now, thanks to the Eras Tour and all the viral TikTok videos of the song being performed live, it's soared even higher in popularity.
'Cruel Summer' is the second song performed during the show and Taylor even stops briefly to introduce that God tier bridge to the audience so everyone can scream it at the top of their lungs together. It is a Moment™.
But if the song is so beloved, why was it never released as a single back in 2019/2020? Well, live on stage during her concert in Pittsburgh (June 17), Taylor explained the reason why it was never released as a single... until now.
READ MORE: Every surprise song performed on Taylor Swift's Eras Tour so far
"'Cruel Summer' was on the Lover album, that album came out four years ago and I just need to let you know something," Taylor told the crowd in Pittsburgh.
"'Cruel Summer' – that song was my pride and joy on that album," she continued. "That was my favourite song. And you know, you have conversations before the album comes out and everybody around weighs in on what they think should be singles..."
"And I was finally, finally, about to have my favourite song become the single off of Lover and, um, I'm not trying to blame the global pandemic that we had, but that is something that happened that stopped 'Cruel Summer' from ever being a single."
Taylor then went on to explain that because of the fans, their continued love for the song and its incredible streaming numbers, her label decided to make it the next single.
Lover was released in the summer of 2019, with 'ME! (feat. Brendon Urie)' and 'You Need To Calm Down' as the first two singles. 'Lover' and 'The Man' then followed.
Based on what she shared on stage, it seems like Taylor was gearing up to finally drop 'Cruel Summer' just in time for the now-cancelled Lover Fest tour.
As of June 19th 2023, 'Cruel Summer' is currently #4 on US Spotify's chart with 801k streams. Globally? It's now risen to #13 on Global Spotify with 2.62 million streams.
According to Billboard, the song is set to impact US pop radio on Tuesday June 20th.
A win for the 'Cruel Summer' girlies! Now do 'Death By A Thousands Cuts' x
Read more Taylor Swift news here:
Niall Horan Breaks Down Every Song On 'The Show' | Making The Album