Taylor Swift's Better Than Revenge lyric change sparks Joe Jonas 'moth' memes
10 July 2023, 17:36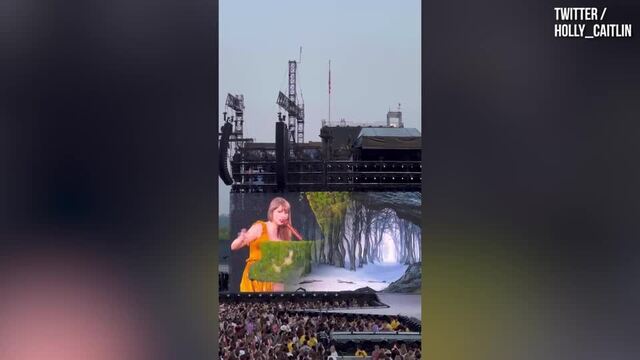 Taylor Swift explains why Cruel Summer wasn't released as a single
It's giving moth.
Joe Jonas moth memes are going viral after Taylor Swift changed the lyrics to one of her most iconic songs for the Speak Now (Taylor's Version) release.
Ever since Taylor announced she would be re-recording her albums, the subject of whether or not she would re-record 'Better Than Revenge' with its original, somewhat problematic lyrics has been debated endlessly by fans.
While it's a well-loved track amongst Swifties, the song is considered controversial due to lyrics that have been deemed misogynistic and 'slut-shamey'.
READ MORE: Every surprise song performed on Taylor Swift's Eras Tour so far
On 'Better Than Revenge', then-teenage Taylor sings about a girl that she believes 'stole her boyfriend'.
In the chorus, she belts: "She's not a saint and she's not what you think/She's an actress/She's better known for the things that she does/On the mattress."
Taylor was 18 when she wrote the song, and she has not performed the song live since 2012. Although that might change now there are new lyrics.
With Speak Now (Taylor's Version) finally here, fans have been curious to see how Taylor would handle the re-recording. Some thought the original lyrics should remain and that Taylor shouldn't re-write her history, others thought it was the perfect time to update the song and change the problematic line. As we now know, Taylor opted for the latter.
READ MORE: Taylor Swift The Eras Tour setlist: All 44 songs played by Taylor revealed
In the new Taylor's Version of the song, Taylor has now changed that specific lyric to: "She's not a saint and she's not what you think, she's an actress. He was a moth to the flame, she was holding the matches."
While Taylor has never revealed or confirmed who 'Better Than Revenge' is about, it's long been speculated that the song may have been written about Camilla Belle, who dated Joe Jonas shortly after he broke up with Taylor back in 2008.
And now fans think Taylor has basically just called Joe a 'moth' and they've been having a field day creating moth memes.
What more can I say?
It's giving moth.
You just know Sophie Turner is loving of all these memes.
when sophie or joe dresses as a moth for one of the LA shows what then

— irene anna (@enerianna) July 7, 2023
So true.
Sorry to this moth.
mr. perfectly moth

— ally 🦋✨🌵 (taylor's version) (@ally_sheehan) July 7, 2023
We're not saying there is an ex-boyfriend hierarchy BUT if there was, Taylor might be a little higher on the list than Joe.
joe jonas somewhere punching a wall because he got called a moth and taylor
lautner gets to star in a music video and do backflips on tour

— ary ₊˚⊹♡ (@midnightmgk) July 8, 2023
Tbh Joe is LUCKY to be called a moth. Taylor could call me whatever she wants if she's putting me in a song.
Joe is never going to be able to stand near a flame ever again.
Read more Taylor Swift news here:
The Witcher Cast Interview Each Other | PopBuzz Meets