Euphoria's Sam Levinson changed Fez' fate in season 2 to help Angus Cloud
27 September 2023, 12:55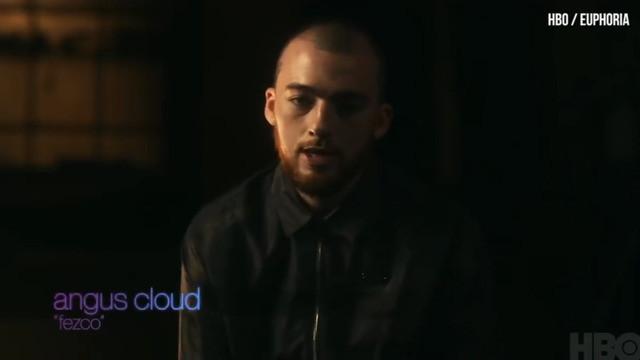 Angus Cloud reveals why Fez sacrifices himself for Ashtray in Euphoria
Fez was originally supposed to die in Euphoria season 2 but Sam Levinson kept him alive out of concern for Angus Cloud.
Euphoria creator Sam Levinson has opened up about Angus Cloud's death and why he changed Fez's storyline in season 2.
In a new interview with People, Sam Levinson has spoken frankly about his relationship with Angus Cloud and revealed that he staged multiple interventions with the actor. In between Euphoria season 1 and 2, Sam noticed that Angus wasn't sober and encouraged him to go to rehab. HBO paid for his treatment and Angus went to rehab again while filming season 2.
Euphoria fans will already know that Angus' character Fez was originally supposed to die in both Euphoria season 1 and 2. Now, Sam has explained that he kept Fez alive in Euphoria in an bid to give Angus some stability and be there for him.
READ MORE: Euphoria creator Sam Levinson accused of "ripping off" Petra Collins with the show
Initially, Sam kept Fez alive in Euphoria season 1 because everyone loved working with him so much and he decided that he didn't want Angus to have to leave the show. As for season 2, Fez was meant to die in the police raid but Sam changed his mind after he told Angus that Fez was going to die and saw how much it affected him.
Sam said: "I could just see the blood kind of run out of his face. I think the hardest thing is when you have addiction issues — it's about finding your purpose and finding your meaning in life. The one thing that I knew is he loved making this show. He loved the crew. He loved the actors. He loved everything about it."
Sam then continued: "And I just thought, if this goes away, I don't know what's going to happen in his life. I can't do it. I can't kill him. We got to keep him around. He's too special. It doesn't matter what the fucking story is."
Elsewhere in the profile, Sam said that he wouldn't let Angus on set in season 2 unless he was clean. At the end of filming, he sat with Angus for four hours encouraging him to get sober. However, he said: "I could tell, at that time, it was like he wasn't interested. He wasn't going to do anything, and yeah, he didn't want it."
Angus passed away on July 31st aged just 25 years old. According to the coroner, the cause of Angus' death was "acute intoxication due to combined effects of methamphetamine, fentanyl, cocaine, and benzodiazepines.""
Read more about Angus Cloud here:
Ashnikko Breaks Down 'Weedkiller' Track By Track | Making The Album