Is Olivia Rodrigo in High School Musical: The Series season 4?
9 August 2023, 15:36 | Updated: 10 August 2023, 16:08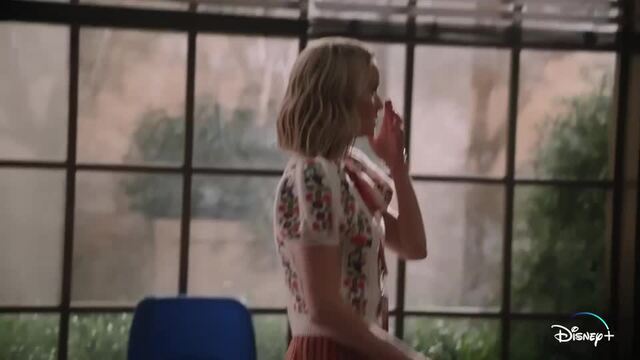 High School Musical reveals where Troy and Gabriella are now
High School Musical: The Musical: The Series season 4 marks the end of Nini and the beloved teen drama.
Olivia Rodrigo fans assemble! We now know if she stars in the final season of High School Musical: The Musical: The Series.
As soon as High School Musical: The Musical: The Series debuted in 2019, people all around the world fell in love with Olivia Rodrigo and her portrayal of aspiring singer Nini Salazar-Roberts. Fans couldn't get enough of Nini's on-off relationship with Ricky and her incredible songwriting talent. In fact, Olivia was so popular that Nini's song 'All I Want' became a global hit.
In the years since HSMTMTS premiered, Olivia has become one of the biggest artists in the entire world and won three Grammy Awards. As a result, her music career has taken priority over her acting. Does she appear in HSMTMTS season 4 though?
READ MORE: Are Zac Efron and Vanessa Hudgens in High School Musical: The Series season 4?
How did Nini leave High School Musical: The Series?
Thanks to her ever-growing success, Olivia stepped down as a main character in HSMTMTS season 3. Nini actually left East High and wrapped up her storyline in the final episode. After spending the season in California, Nini went to Camp Shallow Lake to watch her best friends perform one last time and revealed that she was moving to California to be a songwriter.
In the heartfelt letter, Olivia said: "Miss Jenn, I didn't want to say goodbye because goodbye means it's over. So I just want to say thank you. After tonight's performance, it's clear that there's already so much talent at East. So I'm gonna go West. Here's to the start of something new. Forever your Wildcat, Nini."
With Disney+ confirming that HSMTMTS season 4 is the last season of the show, fans were hoping that Olivia would make one last appearance as Nini in the show. However, unfortunately for Nini fans, Olivia does not show up in season 4 in any capacity.
Talking to Variety, HSMTMTS showrunner Tim Federle revealed why Olivia didn't come back. He said: "I felt really confident about that ending and Olivia is so busy with her songwriting career. At this point, we are introducing so many new people, the OG characters and we wanted to bring back other really important characters."
He added: "I kind of felt like, with only eight episodes, it just becomes cameos as opposed to real stories. The offer was extended to her insomuch as Olivia knowing from me that she can always come back. But it was never really seriously discussed because there were new relationships we had to write for."
Olivia actually bid goodbye to the series at the start of season 3. On Instagram, Olivia posted photos with the cast and wrote: "love all these people so so so much. knowing and working with them has been one of the greatest joys of my life."
Speaking to The Guardian in 2021, Olivia explained why she wanted to "focus on music" instead of acting going forward.
She said: "I think it's really hard to split time between the two and there are very few artists who do that efficiently, because acting is based on being a good liar and presenting a version of yourself that's believable, and being a songwriter is the complete opposite. It's like, here are all of my deepest, darkest secrets and I want you to know me so personally."
High School Musical: The Series Cast vs 'The Most Impossible HSMTMTS Quiz' | PopBuzz Meets