Dahmer viewers are calling out people for saying they "feel sorry" for Jeffrey Dahmer
29 September 2022, 20:23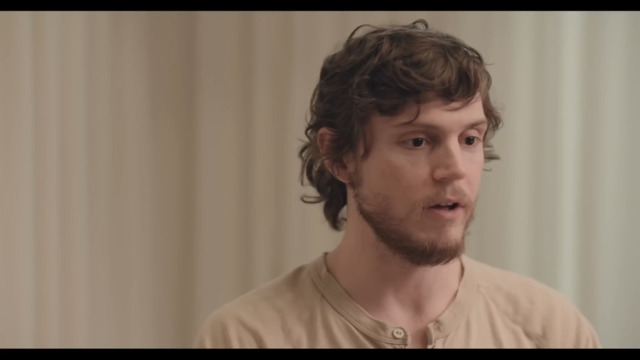 Evan Peters opens up about playing Jeffrey Dahmer
"Sympathy was the furthest from my mind during the flashback episodes. He says it again and again: He did those things because he wanted to."
While DAHMER - Monster: The Jeffrey Dahmer Story aimed to avoid focusing on Dahmer and instead tell the story of the victims that are often overshadowed and the incompetence of the police force that failed to stop him, some viewers are now sympathising with the serial killer.
Prior to the show airing, Evan Peters (who plays Dahmer) revealed that Ryan Murphy had one rule going into the series: "That it would never be told from Dahmer's point of view."
"As an audience, you're not really sympathising with him. You're not really getting into his plight, you're more sort of watching it from the outside," Evan continued. But after watching the show and then looking at some of the social media reaction afterward, it seems like it has massively missed the mark on that front.
Hundreds of viewers have already been called out for thirsting over Dahmer, as he's portrayed by Evan in the show. Now, people on TikTok are sharing how they "feel sorry" for the killer.
One particular video which has been called out on the platform has been captioned: "Why do I feel sorry for Jeffrey Dahmer?" Another video has the caption: "I felt bad for Jeffrey Dahmer 🥴". There's countless other users sharing their feelings – some conflicted, some straight-up sympathetic – toward the real life murderer, too.
There's also hundreds of comments under those videos from users who agree with the sentiments.
One user wrote: "I felt sorry for him. He was clearly failed by everyone who was supposed to help him." Another added: "So glad I'm not the only one who thought this." Others have commented how they would write him a letter if he was still alive.
In response to the videos, people have been sharing their own thoughts by stitching them and calling them out.
In the comments, one person wrote: "Sympathy was the furthest from my mind during the flashback episodes. He says it again and again: He did those things because he wanted to." Another added: "You can recognise how the system failed him, but at the end of the day, he still chose to do what he did."
A third simply added: "Your sympathy should be with the victims."
Another viral tweet notes that people on TikTok are creating 'romantic edits' of Dahmer with victim Tony Hughes, and romanticising their encounter.
Tony Hughes, who was deaf and mute, was murdered by Dahmer. His story is told in episode 6 of the Netflix series and it's an incredibly upsetting, uncomfortable and disturbing watch. The series has also been criticised for romanticising that particular part of the show.
Based on the comments on social media about Dahmer, it seems like Murphy has failed his one rule.
Through showing Dahmer's childhood and somewhat humanising him at certain points (whether they meant to or not), the show has left a lot of viewers sympathising with a killer who brutally murdered and dismembered 17 young men and boys in real life.
DAHMER has also recently been slammed by relatives of Errol Lindsey, one of the men killed by Dahmer, for "re-traumatising" the victim's families. Errol's cousin, Rita Isbell, has called Netflix "greedy" and "money hungry", pointing out that they were not contacted about being portrayed in the series, and only found out when it aired.
Read more about Netflix's DAHMER here:
Drag Race UK's Just May Claps Back At Danny Beard's Shady Remarks | Drag Race Yearbook