Josh Peck reveals he made the final four to play Edward Cullen in Twilight
26 October 2023, 12:10 | Updated: 26 October 2023, 22:25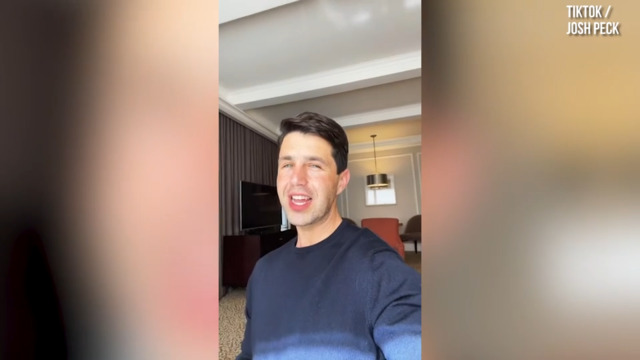 Josh Peck does the Miranda Cosgrove cussing challenge
Can you imagine Twilight with Josh Peck instead of Robert Pattinson as Edward Cullen?
Josh Peck has revealed that he almost played Edward Cullen in Twilight before Robert Pattinson was cast as the character.
Twi-hards will already know that many famous actors were nearly cast as Edward, Bella and Jacob before Robert Pattinson, Kristen Stewart and Taylor Lautner landed the roles. Stephenie Meyer initially wanted Henry Cavill to play Edward, Jennifer Lawrence tried out for Bella and Tyler Posey made it down to the final two to play Jacob.
Now, Josh Peck has revealed in an interview that he was one of the final four actors who were in the running to play Edward.
READ MORE: A new Twilight TV series is officially in the works
Speaking with Taylor Lautner on his Good Guys podcast, Josh Peck revealed that he actually came close to playing Edward Cullen. He said: "I remember it's like 2006/7, they're like, 'Audition for this movie Twilight, it's based on a book, it's going to be great. I send in my tape for Edward. A month later, I'm with my manager, he goes, 'It's down to you and three guys.'"
However, even at the time, Josh was confused. He said: "Really? I hadn't even had a tummy tuck yet. I'm like there's no way, he's got to be so shirtless. It's not going to happen. Spoiler alert, didn't get it. But I remember then seeing R-Patz playing this part, I'm like, in what fucking world?"
GREAT GUYS (Taylor Lautner's version) GOOD GUYS PODCAST (10 - 23 - 23)
Of course, Robert was perfect in the role but we would have loved to have seen Josh's take on the vampire heartthrob.
Petition for Josh to release his audition tape now!
Read more about Twilight here:
Madison Beer Explains Every Song On 'Silence Between Songs' | Making The Album