Jennifer Lawrence auditioned to play Bella in Twilight but was "immediately" rejected
27 June 2023, 12:35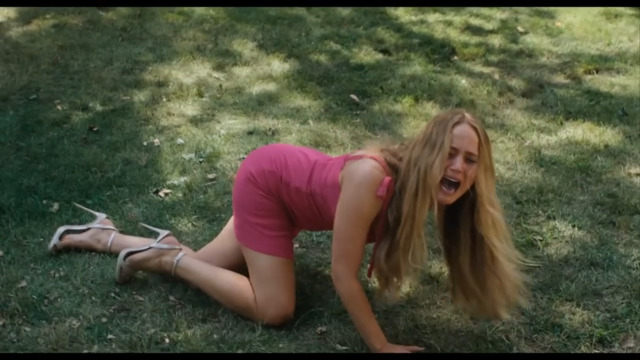 Watch Jennifer Lawrence in the No Hard Feelings trailer
Jennifer Lawrence tried out for the Twilight movies but "didn't even get a callback".
Jennifer Lawrence has just revealed that she was immediately rejected when she auditioned for the part of Bella in Twilight.
Ever since the first Twilight movie debuted in 2008, Robert Pattinson, Kristen Stewart and Taylor Lautner have each become synonymous with the roles of Edward Cullen, Bella Swan and Jacob Black. However, there were many actors in the running for each role. Henry Cavill was Stephenie Meyer's original pick to play Edward and Tyler Posey almost starred as Jacob.
Now, Jennifer Lawrence has shared that she was one of the people who tried out for Bella but didn't even get a callback.
READ MORE: A new Twilight TV series is officially in the works
Discussing the early days of her career on The Rewatchables podcast, Jennifer explained that she tried out for Bella before she became a household name. Jennifer said: "I auditioned for Twilight [and] they turned me down immediately. [Laughs] I didn't even get a callback. But my life would've been totally different. I got Hunger Games I think, like, a year later."
Discussing the Twilight audition experience further, Jennifer added: "When you audition when you're a run-of-the-mill actor, you just get five pages and they're like, 'Act monkey.' When it came out, I was like, 'Hot damn.'"
Of course, things worked out all right in the end. Kristen ended up being the perfect Bella and it would be impossible to imagine The Hunger Games without Jennifer!
Elsewhere, Jennifer recently told Variety, that she is down to play Katniss again. She said: "Oh, my God – totally! If Katniss ever could ever come back into my life, 100 percent."
What do you think? Could you imagine Jennifer as Bella?
Read more about Twilight here:
Leigh-Anne Picks Her Own Interview Questions | PopBuzz Meets