Sex Education season 4 release time: Here's what time it comes out on Netflix
20 September 2023, 12:50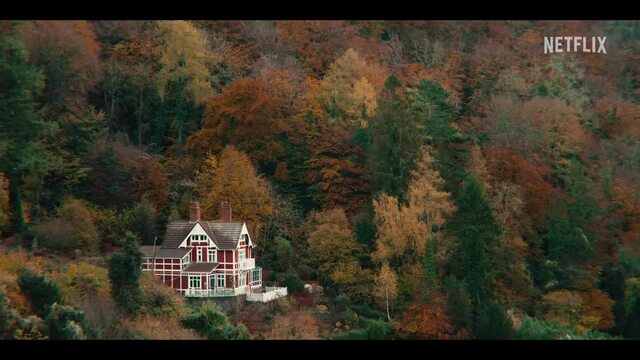 Watch the trailer for Sex Education Season 4
Sex Education season 4 will be released on Netflix on Thursday September 21st at midnight PST. Here is what time it will be released in your country, including the US, UK, Brazil, India, Japan, Australia and more.
Sex Education season 4 is almost here. It's the final season, there's eight final episodes on the way, and that means we're finally about to get an answer to the question we've all been sweating about since the show started: Will Otis and Maeve end up together?
The final season of the British Netflix series, starring Asa Butterfield, Ncuti Gatwa and Emma Mackey, sees the students of Moordale join a new college following the closure of their school. Chaos ensues, new friendships are formed, new rivals are established and new romances are developing...
Sex Education season 4 arrives on Netflix worldwide on Thursday September 21st. As usual, Netflix will release the full series at midnight Pacific Time and the exact time that all eight episodes of the final season will appear on your Netflix account, however, will depend on where you live in the world.
Here's a helpful list of release times so you know exactly when Sex Education season 4 is available to stream for you.
What time does Sex Education season 4 come out on Netflix?
Sex Education season 4 release times: Here's when it comes out in your country
Sex Education season 4 will be released on Thursday, September 21st at 12AM Pacific Time (PT). The exact time that it's released in your country will depend on where you live in the world and what time zone you live in.
Here are the Sex Education season 4 release times for a handful of major time zones, countries and cities:
United States (PT) - 12:00 AM
United States (ET) - 03:00 AM
Canada - 3:00 AM (Toronto), 12:00 AM (Vancouver)
Brazil (Rio De Janiero) - 4:00 AM
United Kingdom (BST) - 8:00 AM
Europe (Central European Time) - 9:00 AM
Europe (Eastern European Time) - 10:00 AM
South Africa (Cape Town, Central Africa Time) - 9:00 AM
India (New Delhi) - 12:30 PM
Indonesia (Jakarta) - 2:00 PM
Philippines (Manila) - 3:00 PM
Hong Kong - 3:00 PM
Singapore - 3:00 PM
Australia - 3:00 PM (Perth), 5:00 PM (Sydney)
Japan (Tokyo) - 4:00 PM
New Zealand (Auckland) - 7:00 PM
Sex Education season 4 plot: What happens in the final season?
Well, if you've seen the trailer for the final season, you'll already know what to expect in the upcoming episodes. After Moordale Secondary shut down at the end of season 3, the majority of the students have all moved to Cavendish College. There's some characters missing though, including Olivia, Ola and Lily. (The actors sadly did not return for season 4.)
Otis is going head-to-head with Cavendish's resident sex therapist, Eric is living his best life, Aimee is getting her confidence back, Jackson is experimenting in the bedroom, Ruby isn't quite fitting in, Jean is struggling with baby Joy and of course, Maeve is now studying in the U.S.
As for Otis and Maeve's relationship? The will-they-won't-they couple are working through their long distance relationship, but as the trailer teases, Maeve might be coming back to Moordale at some point... Will they finally end up together? We'll have to wait and see!
Sex Education season 4 cast: Which characters are not returning? Who are the new characters?
Due to scheduling conflicts and other various reasons, a handful of key cast members will not be returning for the fourth and final season of Sex Education. Here's who has been confirmed to be absent from season 4 so far:
Simone Ashley (Olivia)
Patricia Allison (Ola)
Tanya Reynolds (Lily)
On the flip side, there's plenty of new characters that pop up at Cavendish College to get to know. Here's all the new characters and who plays them:
Anthony Lexa as Abbi
Felix Mufti as Roman
Alexandra James as Aisha
Thaddea Graham as Cavendish's new student sex therapist
Dan Levy as Maeve's U.S. tutor Thomas Malloy
Lisa McGrillis as Jean's younger sister Joanna
Read more Netflix news here:
Ashnikko Breaks Down 'Weedkiller' Track By Track | Making The Album