Twilight studio thought Robert Pattinson wasn't attractive enough to play Edward Cullen
21 November 2023, 17:13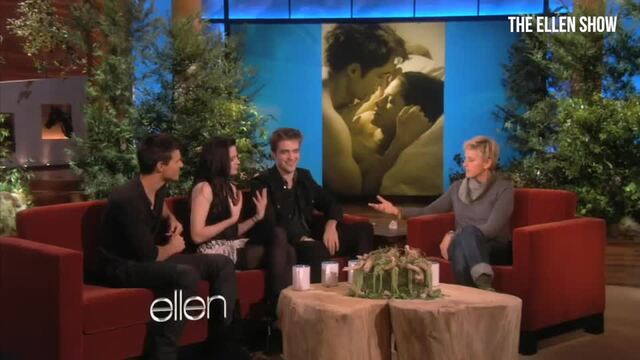 Robert Pattinson and Kristen Stewart open up about sex scene in Twilight
Twilight director Catherine Hardwicke had to persuade Summit that Robert Pattinson was right for the role.
Catherine Hardwicke has revealed that the studio behind Twilight had reservations about Robert Pattinson playing Edward.
In 2023, it's hard to imagine anyone other than Robert Pattinson taking on the role of Edward Cullen in Twilight. He might not be the biggest fan of the movies but he captured exactly what made Edward so appealing in the books. To this day, people still swoon over Robert's iconic depiction of the mysterious, 104-year-old vampire who captured Bella Swan's heart.
Now, Twilight's director has said that Summit Entertainment originally thought Robert wasn't attractive enough for the part.
READ MORE: Josh Peck reveals he made the final four to play Edward Cullen in Twilight
Discussing Rob's audition on the Watchalong podcast, Catherine Hardwicke said: "When he came over to my house, he had black bangs for hair and was kind of out of shape because he was hanging out at the pub all the time...Of course, in person, I just got carried away, but you have to be sure — does it really translate [to the screen]?"
While Catherine was impressed by Rob face to face, Summit were less impressed. She revealed: "I sent [the audition tape] to Summit and he went over to meet them." They were unsure about his appearance. She said: "They called me back and go, 'Do you think you can make this guy look good?'"
However, Catherine always had faith in him. She added: "I said, 'Yeah, I do. Did you see his cheekbones? We're doing a makeover on the hair and everything and he's going to start working out and he's going to be gorgeous.'"
She ended by saying: "But they didn't believe it at first. He walked over there with a stained shirt… It was Rob."
Of course, Catherine was right and the rest is history!
Read more about Twilight here:
Rachel Zegler & Tom Blyth Try To Name Every Hunger Games Tribute | The Ballad of Songbirds & Snakes