RuPaul's Drag Race UK season 3: Release date, confirmed cast and guest judges
8 September 2021, 11:46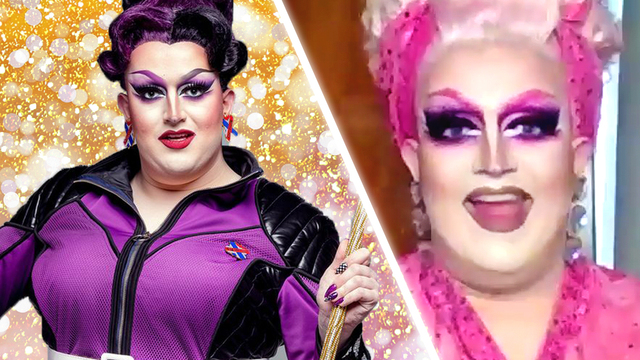 Drag Race UK's Lawrence Chaney reveals who the queens voted Miss Congeniality | Drag Race Yearbook | PopBuzz Meets
From the release date to the rumoured queens and guest judges, here's everything we know so far
It's been a while since we had to say goodbye to RuPaul's Drag Race UK season 2 and now we're ready for another round. Thankfully, next group of UK queens are just around the corner, and it's almost time for them to grace our screens.
Drag Race UK season 2 was a triumph in so! many! ways!, and alongside the first season, it has well and truly cemented itself as one of the strongest and most entertaining competitions in the Drag Race universe.
Season 3 is set to air on BBC iPlayer from 7pm on Thursday 23rd September, and while details are scarce, some tea is starting to trickle in.
Here's everything we know so far about RuPaul's Drag Race season 3, from the release date to the confirmed cast and guest judges. In the immortal words of Tayce, "wakey wakey eggs and fucking bakey, let's gooo!"
READ MORE: Over 10,000 Eurovision fans sign petition for Frock Destroyers to represent UK in 2022
RuPaul's Drag Race UK season 3 release date: When does it start?
Drag Race UK series 3 will be returning to BBC iPlayer on Thursday 23th September, so get ready for a whole new batch of UK Huns. You can watch brand new episodes every Thursday at 7pm.
Filming for the third season finished earlier this year, with the competition taking reportedly place from mid-February to mid-March 2021.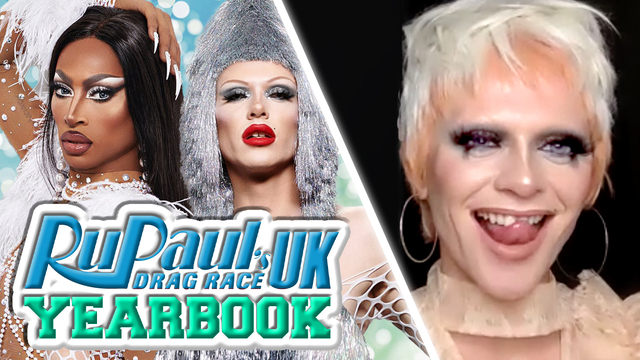 Drag Race UK's Bimini Bon Boulash & Tayce React To Shady Comments And Iconic Moments From Season 2 | PopBuzz Meets
Who are the guest judges for Drag Race UK season 3?
As always, RuPaul, Michelle Visage, Graham Norton and Alan Carr will all be returning to the judging panel for season 3.
So far, only three of the nine guest judges have been confirmed, and there's plenty of rumours and reports circulating on the internet.
The confirmed guest judges so far are:
Strictly Come Dancing's Oti Mabuse
Comedian Matt Lucas
Comedian Kathy Burke
Little Mix star Leigh-Anne Pinnock
Spice Girls icon Emma Bunton
Mis-Teeq star and Britain's Got Talent judge Alesha Dixon
Other confirmed special guests helping the queens with various challenges are:
Iconic UK pop group Steps
Fashion icon and comedian Charity Shop Sue
Choreographer Jay Revell
The other reports also suggest that the legendary Sir Elton John will be appearing on the new season via video link due to COVID-19 precautions. An insider reportedly told the Daily Star: "Elton is a massive fan of RuPaul and the show, so he was keen to be part of the new season."
With celebrities like Elizabeth Hurley, Lorraine Kelly, Dawn French, Geri Halliwell, Maya Jama, Maisie Williams and Andrew Garfield all previously appearing as guest judges, expect even more big name guest judges and guest stars to be announced for season 3!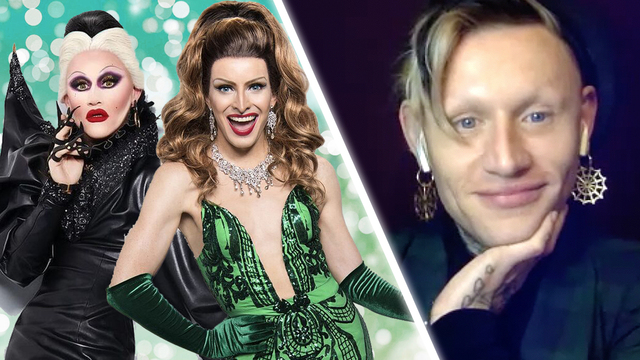 Drag Race UK's Joe Black And Veronica Green React To RuPaul's H&M Meltdown & Shock Exits | PopBuzz Meets
Who are the confirmed queens for Drag Race UK season 3?
The queens who will be taking part in Drag Race UK series 3 have now officially been ru-vealed!
After sadly dropping out of season 2 due to contracting COVID-19, Veronica was offered a chance to come back and compete in the next season – and it's now been confirmed that she's one of the queen in Series 3's line up.
DRUK Series 3 will also include the show's first cis-female drag queen, Victoria Scone.
Here's all the queens that are competing in Drag Race UK Series 3:
Victoria Scone, 27, Cardiff
Veronica Green, 35, Rochdale, Lancashire
Vanity Milan, 29, South London
Scarlett Harlett, 26, East London
River Medway, 22, Kent
Krystal Versace. 19, Kent
Kitty Scott-Claus, 29, Birmingham
Ella Vada, 32, Dagenham
Elektra Fence, 29, Burnley, Lancashire
Charity Kase, 24, Lancashire
Choriza May, 30, Newcastle
Anubis, 19, Brighton
READ MORE: QUIZ: Which Drag Race UK season 2 queen are you?