Who is Beck in The Summer I Turned Pretty? Here's why Laurel calls Susannah 'Beck'
11 August 2023, 12:03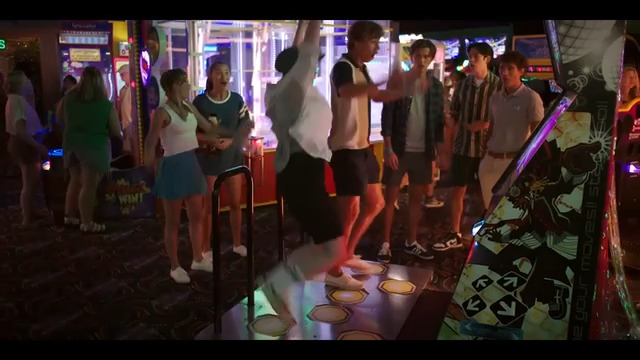 The Summer I Turned Pretty season 3 is officially happening
The reason why Laurel always calls Susannah 'Beck' in The Summer I Turned Pretty all goes back to the book.
So, you've watched every episode of The Summer I Turned Pretty, you're obsessed... but you're still wondering who the hell Beck is?
The Summer I Turned Pretty has no shortage of iconic characters. Of course, there's our chaotic queen Belly (Lola Tung) and her two love interests: Conrad (Christopher Briney) and Jeremiah (Gavin Casalegno). However, the show wouldn't be what it is without Taylor and Steven's will-they-won't they relationship and Cam and Skye's contributions.
READ MORE: Do Belly and Jeremiah get together in The Summer I Turned Pretty? Here's what happens in the books
On top of that, the parents are equally important. Laurel is a brilliant, fully-formed mother and Susannah truly is the heart of the show. Nevertheless, you might be confused by Laurel mentioning the name Beck throughout the show.
Well, Beck is actually Susannah and we're here to fill you in on why Laurel calls Susannah 'Beck'.
Why does Laurel call Susannah 'Beck' in The Summer I Turned Pretty?
Anyone who's watched The Summer I Turned Pretty will already be well aware that Laurel and Susannah are besties. In fact, season 2 picks up in the wake of Laurel releasing a new book called It's Not Summer Without You all about her processing the grief of losing her best friend to cancer.
However, you will need to have read the books to understand why Laurel always refers to Susannah as Beck. It's obviously pretty common for friends to have nicknames for each other, and Beck is actually Susannah's maiden name.
In the books, it's explained that Laurel called Susannah by her surname in college. She also kept calling Susannah 'Beck' because she wasn't on board with Susannah changing her name for a man when she got married.
The Summer I Turned Pretty season 2 even alludes to the fact that Laurel didn't care for Susannah's husband Adam in episode 6. In a heated scene, Laurel admits that she's never been Adam's "biggest fan".
So there we have it! Beck is Susannah and the nickname is derived from Laurel's feminist beliefs and the two characters always being besties. If you watch the show closely, no one calls Susannah 'Beck' other than Laurel.
Likewise, Adam is the only character who calls Susannah 'Suze'.
Read more about The Summer I Turned Pretty here:
NCT DREAM vs. 'The Most Impossible NCT DREAM Quiz' | PopBuzz Meets