Olivia Rodrigo explains the hilarious meaning behind her Bad Idea Right lyrics
11 August 2023, 09:49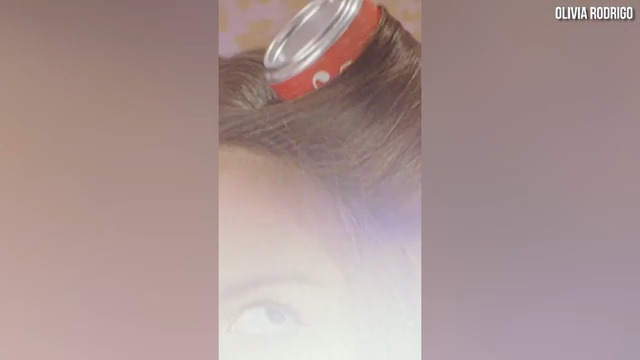 Olivia Rodrigo reveals Guts tracklist
Who are Olivia Rodrigo's Bad Idea Right lyrics about? Here's what Olivia Rodrigo has said about the meaning behind her 'Bad Idea Right?' lyrics.
Olivia Rodrigo has just given fans the second official taste of Guts, but who and what are her 'Bad Idea Right?' lyrics about?
Back in June, Olivia announced that she would be releasing her second album Guts this September. She then dropped her critically acclaimed single 'Vampire' and immediately returned to the top of the charts. The ballad saw Olivia eviscerate an older ex who took advantage of her. Many fans speculated that it was written about Olivia's rumoured ex DJ Zack Bia.
Now, Olivia is treating the world to another single from Guts. 'Bad Idea Right' is an experimental, pop punk and 90s indie rock influenced anthem. It's also Olivia's most explicit song yet and fans are losing it over the meaning behind the lyrics.
READ MORE: Olivia Rodrigo was told to remove "fame-f---er" from her Vampire lyrics
Discussing 'Bad Idea Right?' in an email to her fans before the song came out, Olivia wrote: "the song is pretty different from 'Vampire' & shows another side of Guts that's a little more fun & playful". Sure enough, 'Bad Idea Right?' is one of Olivia's most playful songs yet. In the lyrics, Olivia talks about hooking up with an ex even though she knows it's a bad idea.
Speaking Rolling Stone, Olivia said: "'Bad Idea Right?' started with us making a joke song about me hooking up with an ex-boyfriend, but then we realized we were actually onto something. We were throwing the weirdest things at the wall - in one of the choruses there's a part that sounds like an instrument, but it's me gradually screaming louder and louder."
Olivia sings: 'And I'm right here with all my friends / But you're sendin' me your new address / And I know we're done, I know we're through / But, God, when I look at you / My brain goes, "Ah"'.
In the chorus, Olivia adds: 'Oh, yes, I know that he's my ex / But can't two people reconnect?'
Olivia Rodrigo - bad idea right? (Official Video)
However, it's two lyrics in particular that sending fans into a frenzy. At the end of the chorus, Olivia sings: 'I only see him as a friend / (I just tripped and fell into his bed)'. Olivia gets even more direct in the second verse. She continues: 'And I told my friends I was asleep / But I never said where, in his sheets'.
In the pre-chorus Olivia also sings: 'Seein' you tonight / It's a bad idea, right? / Seein' you tonight / Fuck it, it's fine'.
Naturally, fans are living for how relatable and hilarious the song is. Here are just a few of the reactions so far.
Who is Olivia Rodrigo's Bad Idea Right about?
As it stands, Olivia is yet to specify who the song is about but it could be inspired by any one of her exes. In the past, Olivia has been connected to her High School Musical: The Musical: The Series co-star Joshua Bassett, as well as film producer Adam Faze and DJ Zack Bia. In the video, Olivia receives a call from a "loser not worth mentioning".
It's also possible that the song is about a completely imaginary scenario. In her Rolling Stone interview, Olivia said that it started out as "a joke song about me hooking up with an ex-boyfriend". It's currently unclear if Olivia means that the backstory was made up, or if they were joking about something that actually happened.
We'll let you know if and when Olivia says more about the song but, in the mean time, we'll be streaming it on repeat.
Olivia Rodrigo - 'Bad Idea Right?' lyrics
INTRO
Ah, hey
VERSE 1
Haven't heard from you in a couple of months
But I'm out right now, and I'm all fucked up
And you're callin' my phone, you're all alone
And I'm sensin' some undertone
And I'm right here with all my friends
But you're sendin' me your new address
And I know we're done, I know we're through
But, God, when I look at you
REFRAIN
My brain goes, "Ah"
Can't hear my thoughts (I cannot hear my thoughts)
Like blah-blah-blah-blah (Blah-blah-blah-blah-blah-blah)
Should probably
I should probably, probably not
I should probably, probably not
PRE-CHORUS
Seein' you tonight, It's a bad idea, right?
Seein' you tonight, It's a bad idea, right?
Seein' you tonight, It's a bad idea, right?
Seein' you tonight
Fuck it, it's fine
CHORUS
Yes, I know that he's my ex
But can't two people reconnect?
I only see him as a friend
(The biggest lie I ever said)
Oh, yes, I know that he's my ex
But can't two people reconnect?
I only see him as a friend
(I just tripped and fell into his bed)
VERSE 2
Now I'm gettin' in the car, wreckin' all my plans
I know I should stop
But I can't
And I told my friends I was asleep
But I never said where, in his sheets
And I pull to your place on the second floor
And you're standin', smiling at the door
And I'm sure I've seen much hotter men
But I really can't remember when
REFRAIN
My brain goes, "Ah"
Can't hear my thoughts (I cannot hear my thoughts)
Like blah-blah-blah-blah (Blah-blah-blah-blah-blah-blah)
Should probably
I should probably, probably not
I should probably, probably not
PRE-CHORUS
Seein' you tonight (Ah)
It's a bad idea, right?
Seein' you tonight
It's a bad idea, right?
Seein' you tonight
It's a bad idea, right?
Seein' you tonight
Fuck it, it's fine
CHORUS
Yes, I know that he's my ex
But can't two people reconnect?
I only see him as a friend
(The biggest lie I ever said)
Oh, yes, I know that he's my ex
But can't two people reconnect?
I only see him as a friend
(I just tripped and fell into his bed)
BRIDGE
Oh, yes, I know that he's my ex
Can't two people reconnect?
(The biggest lie I ever said)
(I just tripped and fell into his bed)
My brain goes, "Ah"
Can't hear my thoughts
(The biggest lie I ever said)
My brain goes, "Ah"
Can't hear my thoughts
(I just tripped and fell into his bed)
OUTRO
Thoughts
Blah
Thoughts
Blah
Read more Olivia Rodrigo news stories here:
NCT DREAM vs. 'The Most Impossible NCT DREAM Quiz' | PopBuzz Meets