Maya Hawke wants Robin to die in Stranger Things 5
15 September 2022, 11:41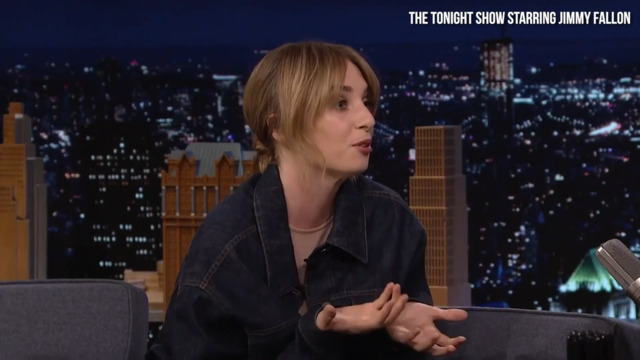 Maya Hawke says "F**k the Supreme Court" over abortion ban legislation
"I would love to die and get my hero's moment. I'd love to die with honour."
Maya Hawke has revealed what she wants for her character in Stranger Things 5 and it might upset fans of Robin Buckley.
It's hard to believe that Maya Hawke only joined the cast of Stranger Things as Robin in season 3. Since then, she's quickly become a fan favourite. From her moving coming out story to her adorable friendship with Steve, viewers can't get enough of the Family Video employee. Robin is integral to Stranger Things and it's impossible to imagine it without her.
However, Maya has now let slip that she wants Robin to die and get her hero's moment in Stranger Things next season.
READ MORE: Natalia Dyer ships Nancy and Robin in Stranger Things
Speaking to Rolling Stone about Robin's future and Millie Bobby Brown's suggestion that the Duffer Brothers need to kill off more characters, Maya said: "It's the last season so people are probably going to die. I would love to die and get my hero's moment. I'd love to die with honour, as any actor would." Sorry, what? Robin, dying? I rebuke it.
However, Maya then continued: "But I love the way that the Duffer Brothers love their actors. The reason that they write so beautifully for me and for everyone else is because they fall in love with their actors and their characters, and they don't want to kill them. I think that's a beautiful quality that they have, and I wouldn't wish it away."
READ MORE: Stranger Things fans discover Scooby-Doo episode that's exactly the same as season 4
Maya also revealed that if Robin survives, she would be up for doing a spinoff with Joe Keery as Steve. She said: "Where we go to New York and we're just partying in the clubs and figuring our shit out." Now, that's more like it! Duffer Brothers, are you listening? We need to see Robin and Steve living it up in the 90s!
Maya added: "Normally I wouldn't really be a proponent of a spinoff, but if I got to do it with Joe Keery, I would do anything. He's so funny and wonderful and smart, and he's got great boundaries. He's an excellent coworker - I would do anything with him."
What do you think? Who should die in season 5?
Stranger Things Cast vs. 'The Most Impossible Stranger Things Quiz' | PopBuzz Meets