The Last of Us fans can't believe Pedro Pascal and Bella Ramsey never had a chemistry read
29 March 2023, 17:44 | Updated: 29 March 2023, 17:56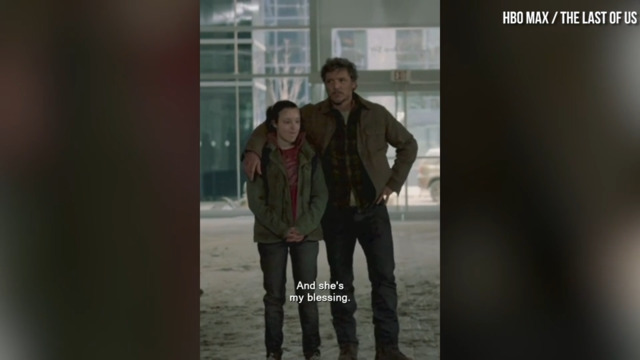 Pedro Pascal and Bella Ramsey open up about their friendship
The two actors met for the first time over Zoom on a production call.
After an incredible first season, it's hard to imagine the live-action versions of The Last of Us' Joel and Ellie being portrayed by anyone other than Pedro Pascal and Bella Ramsey.
Pedro and Bella's dynamic both on-screen and off-screen has completely taken over the internet over the past two months. People cannot get enough of the two of them together, whether it's in interviews talking about the show, or playing their respective characters on the show itself.
But what fans may not have realised is that the two had never even met when they were cast. They never did a screen test or a chemistry read together, which is usually common practice when casting lead roles for major TV shows.
In fact, Pedro and Bella had never even spoken when they were cast as the duo on the show.
READ MORE: The Last of Us actor reveals who almost played Joel instead of Pedro Pascal
In an interview about the series for The Hollywood Reporter, Pedro and Bella discussed their castings, which happened during COVID.
After auditioning via video, Bella secured the role in less than a month. Pedro also landed the job after reading the scripts and meeting with co-creators Craig Mazin and Neil Druckmann. They became Ellie and Joel without a single screen test or chemistry read together.
The profile also notes that due to their age difference – Bella was 17 at the time, while Pedro was 45 – their first meeting was kind of awkward. They first met on the production's sexual harassment prevention Zoom call. Pedro then shared that he actually reached out to Bella's mum shortly after that meeting to kick start their working relationship. "How am I going to text a 17-year-old?" he recalled.
HBO boss Casey Bloys also praised their dynamic, pointing out that the success of the whole show ultimately hinges on them as a pairing – making the "no chemistry read" detail even more incredible.
"If those two don't work, the show doesn't work," he said. "But I think it's pretty clear from the beginning they're both incredibly soulful and give extraordinary performances."
The quotes have resurfaced on TikTok thanks to the ongoing love for Pedro and Bella on the FYP, and people can't believe how incredible their performances opposite each other turned out to be after finding out they never even met during the casting process.
"The fact that they didn't have a chemistry read is INSANE," one user wrote. "It's like they knew it wouldn't be an issue. Bella and Pedro were made to work together."
"Wow! I feel like they could've been real father daughter! Either great acting or it worked out well for their chemistry," another added, while a third person wrote: "I love that they didn't have a chemistry read, it let their relationship develop like Joel and Ellie's."
Others also called back to Pedro's adorable comments about his friendship and working relationship with Bella: "Pedro was right when he said it was a match made in heaven."
Honestly? A big slay from everyone involved. And a true testament to Pedro and Bella's talents!
ATEEZ Spill Their Secrets In 'The Tower Of Truth' | PopBuzz Meets