Stranger Things season 4: Release date, spoilers, cast, news and everything we know
4 April 2022, 15:30 | Updated: 24 May 2022, 10:52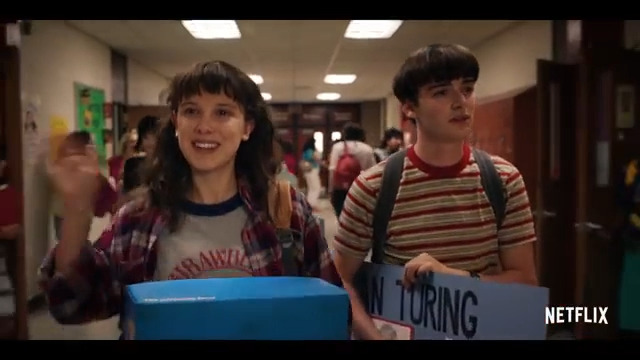 Stranger Things 4 teaser teases Eleven, Will, Joyce and Jonathan in trouble
Stranger Things season 4 has been confirmed by Netflix. Here's everything we know about season 4 so far, including news, spoilers and theories about Hopper and Eleven.
Nerds, it's official. Stranger Things 4 is coming. It's happening. It's confirmed. And it's officially been revealed that Hopper, who appeared to die at the end of season 3, is ALIVE (!!) Yep, he is the American prisoner that was teased in that post credit scene.
In the first look teaser trailers for Stranger Things 4, it looks like fans are in for an even bigger and even scarier ride as the show will follow four different storylines: Hopper in Russia, the Byers family in California, a mysterious haunted house in Hawkins and Eleven with the return of Dr. Brenner.
READ MORE: Finn Wolfhard says Stranger Things 4 is "really messed up"
The latest Stranger Things 4 news?
Read on for absolutely everything we know about Stranger Things 4 so far...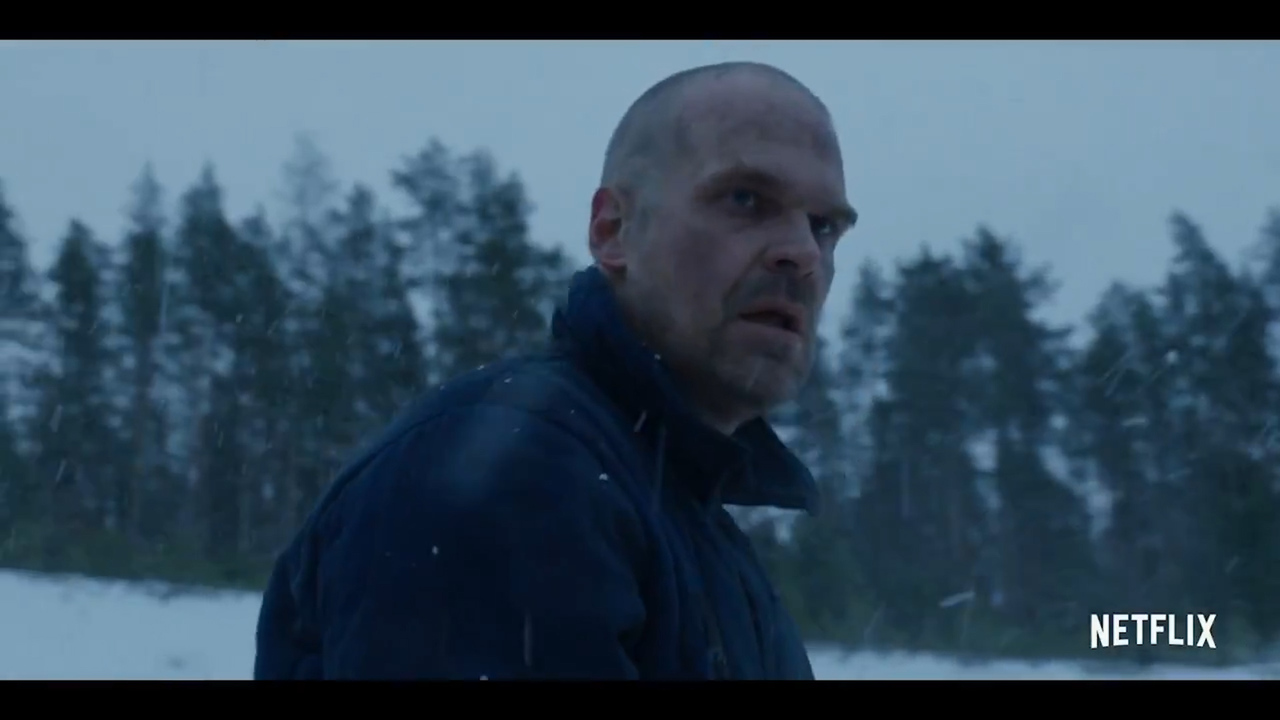 Hopper is back in new Stranger Things 4 teaser
Stranger Things 4 release date: When will Stranger Things season 4 be released?
Stranger Things 4 will be released in two different parts. Part 1 will arrive in May 27th and Part 2 will drop on July 1st.
The new season will consist of 9 episodes, and according to a new statement, it sounds like those episodes are even longer than previous seasons. It will be twice the run-time of season 3.
In an Instagram Live, David Harbour revealed that Stranger Things 4 was scheduled to be released in early 2021. However, due to the delay in production following the coronavirus outbreak, the release date was delayed.
The cast and crew began shooting Stranger Things 4 in March 2020 before production was suspended. Filming slowly resumed at the end of September 2020.
READ MORE: David Harbour drops Upside Down clues about Hopper in Stranger Things 4 on Instagram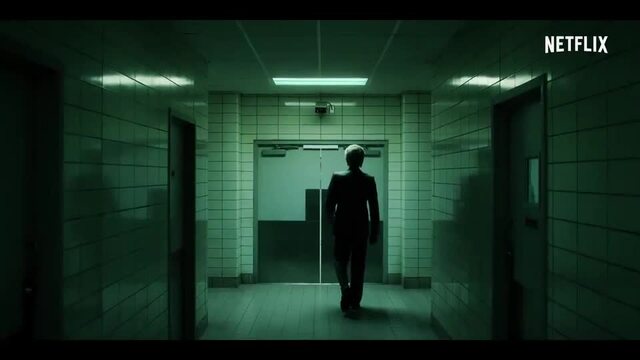 Stranger Things 4 release new teaser trailer featuring Eleven and Dr Brenner
Has Stranger Things 4 finished filming?
Stranger Things 4 officially started filming in February 2020. It was then shut down in March due to the pandemic. Scenes in Lithuania had already been filmed and the cast and crew were getting ready to film in Atlanta, Georgia at the time of shut down.
In October 2020, the cast officially returned to filming season 4. Some of the cast also filmed in New Mexico, which will serve as the backdrop for the Byers' new California home.
Both Noah Schnapp and David Harbour recently teased that filming on season 4 could be done by August or September 2021. Filming on Stranger Things 4 wrapped in September 2021.
How many episodes will be in Stranger Things 4?
Stranger Things 4 will have 9 episodes, just like season 2. Both season 1 and season 3 had 8 episodes.
However, unlike the previous 3 seasons, Stranger Things 4 will have extra long episodes. The full season will be twice the run-time of season 3.
Stranger Things 4 episode titles
There are nine episode in Stranger Things 4. Here are the confirmed episode titles:
Episode 1: The Hellfire Club
Episode 2: Vecna's Curse
Episode 3: The Monster and the Superhero
Episode 4: Dear Billy
Episode 5: The Nina Project
Episode 6: The Dive
Episode 7: The Massacre at Hawkins Lab
Episode 8: Papa
Episode 9: The Piggyback
What year will Stranger Things 4 be set in?
So far, each season has taken place a year apart, with Season 1 set in 1983, 2 in 1984, and 3 in 1985. It's now been confirmed that Stranger Things 4 will take place in the spring of 1986.
In the teaser for the Byers family in California, Eleven mentions that it's been 185 days since she moved out of Hawkins. Seeing as there was a 3 month time jump at the end of Stranger Things 3, the Byers' would've moved away in October 1985. 185 days from then puts us in April 1986.
If the show goes beyond 1986 in Stranger Things 5, they may also have to find a way to address the career of a young Winona Ryder. Winona's debut film role was in 1986's Lucas. She then appeared in Square Dance in 1987. If the show ever makes it to 1988, they're surely gonna have to reference how much a young Lydia Deetz from Beetlejuice and Veronica Sawyer from Heathers looks like Joyce Byers, right?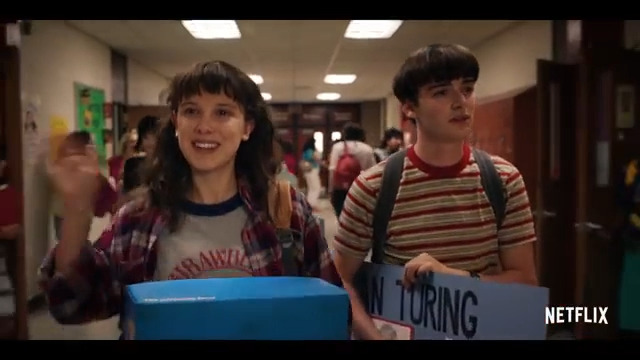 Stranger Things 4 teaser teases Eleven, Will, Joyce and Jonathan in trouble
Which cast members will return for Stranger Things season 4?
We'll probably see most of our favourite cast members returning, with some new faces. But given what happens at the end of season 3, the cast list will have a couple of big missing pieces when we return...
Noah Schnapp (Will), Millie Bobby Brown (Eleven), Caleb McLaughlin (Lucas), Gaten Matarazzo (Dustin), Finn Wolfhard (Mike) and Sadie Sink (Max) will all return. Winona Ryder will also return as everyone's favourite Stressed Mom™ Joyce Byers.
READ MORE: Stranger Things writers confirm Robin will be back in season 4
Charlie Heaton, Natalia Dyer and Joe Keery - whose characters might likely be full time college students - will all return too. Maya Hawke (Robin) will also be returning for season 4, along with Cara Buono who plays Karen Wheeler. Brett Gelman (Murray) and Priah Ferguson (Erica) have been promoted to series regulars which means we'll be seeing even more of Murray Bauman and Erica Sinclair in season 4.
After months of speculation and theories, David Harbour will be returning as Chief Hopper in season 4. In the first teaser trailer, Hopper can be seen working on a snowy field in Kamchatka, Russia. His head is shaved, his moustache has vanished but he's alive.
And now for the sad news... Unless there's flashback scenes involved, Dacre Montgomery will probably not be returning, as Billy was killed by the Mind-Flayer monster in the battle of Starcourt at the end of season 3.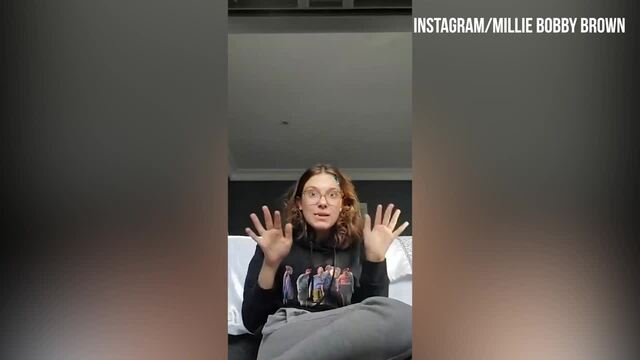 Millie Bobby Brown rants about Eleven and Mike's break up in Stranger Things season 3
Who are the new Stranger Things 4 new characters?
Peter Ballard (Jamie Campbell Bower), a caring man who works as an orderly at a psychiatric hospital.
Argyle (Eduardo Franco), Jonathan's new stoner BFF who proudly delivers delicious pizza pies for Surfer Boy Pizza. In the latest teaser trailer, he can be seen driving El and Will to school in California.
Jason Carver (Mason Dye), a handsome, rich athlete who is dating the most popular girl in school.
Eddie Munson (Joseph Quinn), the head of the Hawkins High official D&D Club, The Hellfire Club.
Victor Creel (Robert Englund), a disturbed and intimidating man who is imprisoned in a psychiatric hospital for a gruesome murder in the 1950s. It's now been revealed that Creel is linked to the murder that took place in the now-derelict Creel House.
Lt. Colonel Sullivan (Sherman Augustus), an intelligent, no-nonsense man who believes he knows how to stop the evil in Hawkins once and for all.
Dmitri (Tom Wlaschiha), a smart and charming Russian prison guard.
Yuri (Nikola Djuricko) is a seedy and unpredictable Russian smuggler who loves bad jokes, cold hard cash, and crunchy style peanut butter. In a package sent to fans that revealed another phone number, it was revealed that Yuri runs a fish-and-fly business in Anchorage, Alaska. He looks set to play an important role in the Hopper/Russia storyline.
Vickie (Amybeth McNulty), a cool, fast talking band nerd who catches the eye of one of our beloved heroes.
Patrick (Myles Truitt), a Hawkins basketball star who has friends, talent and a good life... until shocking events send his life spiralling out of control.
Ms. Kelly (Regina Ting Chen), a popular guidance counsellor who cares deeply for her students – especially those struggling the most.
Chrissy (Grace Van Dien) is Hawkins High's lead cheerleader and the most popular girl in school but of course, she harbours a dark secret under her seemingly perfect surface.
Did Hopper die in Stranger Things 3? Is Hopper still alive?
Thankfully, it's now been confirmed that Jim Hopper is alive and is currently in prison in Russia. (Yes, he's The American.)
In a statement released alongside the new teaser trailer, the Duffer brothers wrote: "We're excited to officially confirm that production on Stranger Things 4 is now underway – and even more excited to announce the return of Hopper! Although it's not all good news for our "American"; he is imprisoned far from home in the snowy wasteland of Kamchatka, where he will face dangers both human...and other.
The reveal has now put a number of theories to bed, including one that hinted Hopper jumped into the Upside Down just before the machine exploded.
Shortly after the release of season 3, David Harbour starting dropping hints about Hopper's fate on Instagram. After changing his profile picture to list the digits of Murray Bauman's phone number which, when called, led us to a voicemail easter egg directed at Joyce and, when inverted and used as a longitudinal coordinate, pointed to Kamchatka, Russia.
He also hinted at the Upside Down with a series of images referring back to Eleven's mum in Stranger Things 2 (Sunflower, Rainbow, 450...) and new profile pictures referencing the famous Milgram psychological experiment.
In March 2021, Harbour began teasing on Instagram again, this time with images and profile pictures referring to twins, or 'seeing double'.
Following Harbour's appearance at Liverpool Comic Con, it seems like Hopper's backstory will be explored in season 4: "I know specifically that in season 4, we will give you a big, huge reveal about Hopper's backstory which you've sort of sensed in certain ways, but we haven't really told you about it." (Via Advanced Television)
What will happen in Stranger Things 4?
Based on the teasers, it looks like there's four main storylines happening in Stranger Things 4.
The first is Eleven and how, or if, she ever gets her powers back. At the end of season 3, El loses her powers and she's no longer able to move things with her mind, or locate people using the void.
The teaser featuring Dr. Brenner suggests we'll be finding out even more about Eleven's history at the lab, and about the other children like her. Will Brenner be key in helping her regain her powers?
READ MORE: Stranger Things 4 theory says Eleven could become the villain next season
The second is Hopper, who now been confirmed as The American prisoner in Russia. Based on the teasers so far, Hopper's storyline looks set to involve a prison break out, and some suspicious packages sent to Joyce from Russia.
And speaking of the Russians, they're now in possession of a Demogorgon. How they got it remains to be explained but it's there - and they're probably about to weaponise it.
READ MORE: Stranger Things 4 auditions: Open casting call announced
The third storyline takes us to California with the Byers family. Judging by what we've seen so far, Will, Mike and Jonathan will end up right in the middle of an action-packed and dangerous plot to kidnap Eleven. Could they team up to help save her?
And the final storyline will take us back to Hawkins with Dustin, Lucas, Max, Steve, Nancy, Robin and Erica who all end up exploring the creepy Creel House and the dark history behind it.
On the romance front, Mike and Eleven's relationship appears to be doing well, despite the long distance. Max and Lucas were still a thing at the end of the season while Steve remains single after Robin came out to him. Dustin's relationship with Suzie (who is real!!) could be a part of the season too. Nancy and Jonathan will no doubt see their relationship tested with college and distance.
And as for Joyce… Justice for Jopper.
This is it -- our last Video Store Friday! Every time we discussed a movie, we wrote it on a whiteboard. So here it is -- the Video Store whiteboard in its full glory. That means that -- yes -- on this board, you will discover the DNA that makes up season 4! Enjoy, and stay safe! pic.twitter.com/T7hG1AR3s4

— stranger writers (@strangerwriters) April 24, 2020
What have the cast said about Stranger Things 4?
So far, most of the cast members have just expressed what they'd like to see, mainly because they can't say anything! It's all very top secret.
Speaking to Entertainment Tonight, Schnapp revealed that he already has a few ideas about where Will will be next season saying, "I know that I might have a separate storyline from everyone else, so we might be filming, like, in another place."
Considering the Byers family moved away from Hawkins with Eleven, could most of Will's storyline have absolutely nothing to do with Hawkins and his friends?
The Duffer Brothers also confirmed to Entertainment Weekly that season 4 is "going to open up a little bit, not necessarily in terms of scale, in terms of special effects, but open up in terms of allowing plotlines into areas outside of Hawkins."
"Assuming there's a season 4, obviously the question of who that American is in that cell and then also what they're doing with the Demogorgon, is a tease," said Ross Duffer. "That's obviously going to play a huge role in a potential season four."
Finn Wolfhard teased to CBC that Stranger Things 4 is "the darkest season there's ever been. Every year, it gets amped up. Every year it gets funnier and darker and sadder, and everything."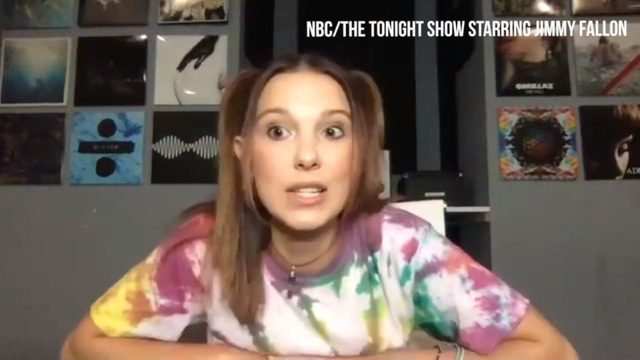 Millie Bobby Brown talks Stranger Things 4 filming with Jimmy Fallon
Will Stranger Things 4 be the last season?
Stranger Things 4 has not been billed as the "fourth and final season," so fans can rest assured that the story will continue to season 5. However, season 5 will be the final season of the show.
In a new statement, the Duffer brothers said: "Seven years ago, we planned out the complete story arc for Stranger Things. At the time, we predicted the story would last four to five seasons. It proved too large to tell in four, but — as you'll soon see for yourselves — we are now hurtling towards our finale. Season 4 will be the penultimate season; season 5 will be the last."
You can read all the latest news and info about Stranger Things 5 right here.
READ MORE: Noah Schnapp hints that there will be a Stranger Things season 5